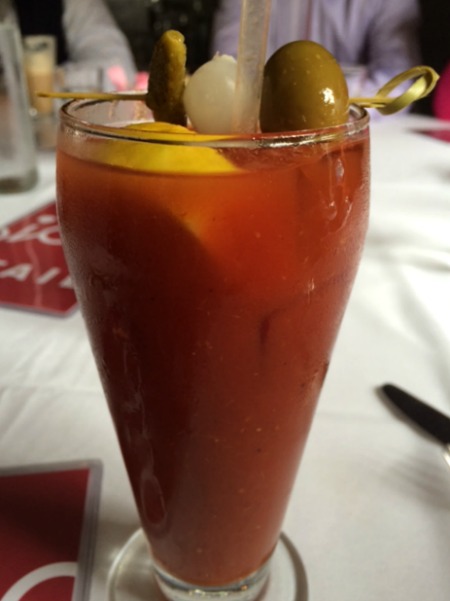 If there's one thing San Francisco does well, it's brunch. This magical meal between breakfast and lunch has taken off in the Bay Area, with choices from traditional fare to gourmet. And forget about the easy choice of "I'll have a Bloody Mary." Now whole separate cocktail menus are concocted specifically for brunch!
There are a daunting number of places to try in San Francisco, but you have to start somewhere and this weekend I started with Presidio Social Club located (where else?) in the Presidio of San Francisco.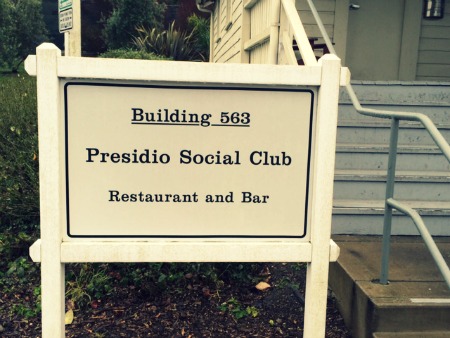 This historic part of the city is a national landmark and one of the oldest still operating military posts in the country, according to the official Presidio Website. The building that now houses the Presidio Social Club restaurant was built in 1903, as military barracks. The Presidio is truly one of the most beautiful places in the city to spend a day walking around. You might find yourself suddenly standing in front of the Walt Disney Family Museum (a wonderful place to spend an afternoon–give yourself a lot of time!), or perhaps a spectacular view of the bay and the Golden Gate Bridge will appear, or if you're there at dusk, you may even run into a ghost.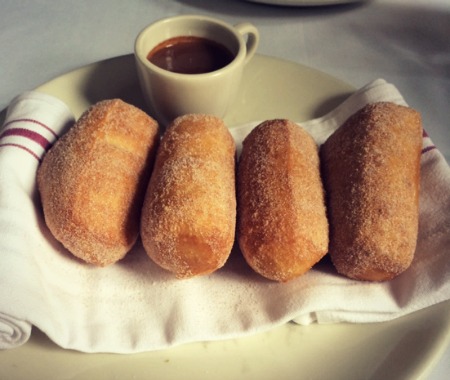 As far as brunch fare goes, Presidio Social Club is traditional, offering a classic mix of breakfast and lunch meals, but they have a lot of variety within that. Some things on their menu include brioche beignets, oysters, mac and cheese, ham and eggs benedict, and a variety of salads including, when in season, an amazing Dungeness Crab salad.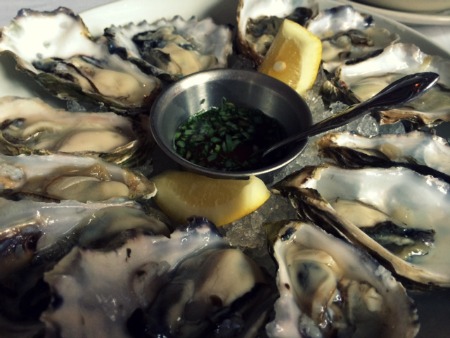 Brunch is the perfect time to get together with friends and family, and whether nursing a hangover or going straight for the coffee to wake up, the food served at brunch, especially in San Francisco, has practically become its own cuisine. So much to try so little time!
Where are some of your favorite brunch spots in your hometown or where you live now?
It's WanderFood Wednesday! Include a link to your food-themed post below and join the WanderFood community!
<!– start LinkyTools script –>
<script src="http://www.linkytools.com/thumbnail_linky_include.aspx?id=228165″ type="text/javascript"></script>
<!– end LinkyTools script –>