It was National Margarita Day on Saturday so naturally I had to celebrate! I went out to Tacolicious in the Marina, a fun and popular hang out on Chestnut, one of the best foodie streets in the city.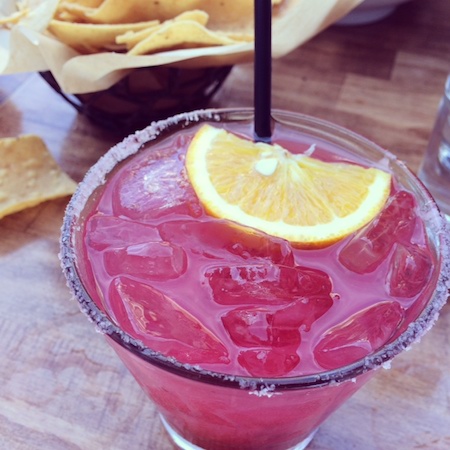 I had the "Marina Girl" salad, a light and delicious offering with fresh ingredients and a wonderfully flavorful dressing. The addition of pumpkin seeds gave it an especially nice crunchiness and exotic flair. It paired perfectly with the assortment of tacos we ordered and of course the Margaritas!
They offered a range from traditional to ones that included ingredients like red chile pepper vinegar or cardamom, which was the one I tried. They called it the Margarita Fresca and it had azul silver, blood orange, cardamom, agave and lime. It was, like my meal, wonderfully light and fresh. I was pleasantly surprised by their cocktail list, which was not overly margarita heavy, and instead offered a nice variety of classics with a Mexican twist. Definitely a place I'll return to!
Margaritas are a great cocktail because of the hundreds of flavors they can have. While I'm usually a traditionalist, especially if you have a really good, high quality tequila, it's always fun to play around. They are the perfect drink to explore a spicy/sweet combination especially with jalapeño, a fairly common ingredient in non-traditional iterations of the drink.
I felt inspired looking through this list to try the Tangerine Ginger Margarita because I liked the idea of the ginger adding its unique, and quite strong, flavor to the other ingredients. It turned out quite good, and was not nearly as sweet as I was expecting, which I count as a positive. Others may want a little more sweetness so I'd lessen the amount of ginger (I was very liberal with the amount I used) and up the fruit and pomegranate juice. I also used Tangelos, a hybrid of tangerine and grapefruit instead of tangerines.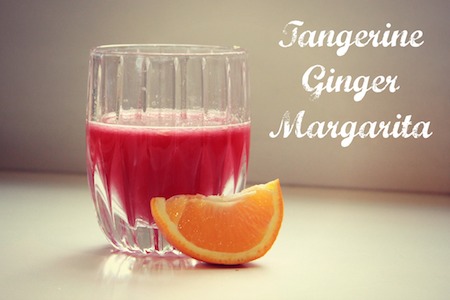 Here's the recipe, let me know what you think!
Tangerine Ginger Margarita
4 slices fresh ginger, each 1/4-inch thick
2 slices tangerine, each 1/2-inch thick
1 1/2 ounces blanco tequila (100% agave)
1 ounce simple syrup
1 ounce freshly squeezed lime juice
2 ounces pomegranate juice
Optional garnish: pomegranate seeds
Directions
1. In a shaker, crush the ginger with a muddler. Add tangerine (or in my case tangelo) slices and muddle further, then top with ice, tequila, simple syrup, lime juice and pomegranate juice. Cover tightly and shake for 15 seconds.
2. Strain into a martini glass or coupe and garnish with a few pomegranate seeds if desired.
Do you have a favorite place you go for Margaritas or a favorite recipe? Share in the comments below!