When you stay at most hotels, you could be anywhere in the world. A Marriott in Sandusky Ohio will look much the same as a Marriott in Nova Scotia, or Tripoli for that matter. And you can forget about the food – local flavor? Not happening. So imagine my surprise when I entered The Riverside Hotel in Boise and saw this outside their breakfast buffet.
Those house-made donuts were amazing – I got to combine chocolate AND maple glaze, a combination I have sought for over a decade in my local donut shops (if you've ever had a maple-chocolate glazed old-fashioned donut, you'll understand my fixation).
The Riverside Hotel is a grand old dame, the Judi Dench of hotels: not brand spanking new, but kept up well (and has undergone recent renovations). Located directly on the green belt fringing the Boise River, it's ideal for bicyclers (who can rent bikes), walkers, joggers and park-lovers. Marc Smith (of 30 Day Adventures) and I decided to walk off some Payette brewing calories and stumbled upon some local color along the way.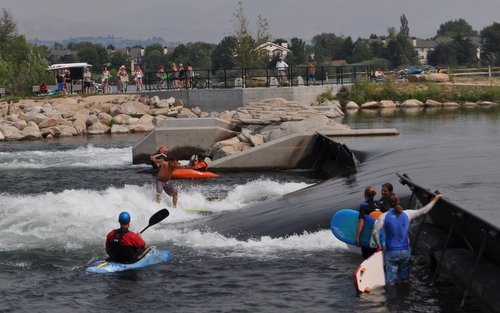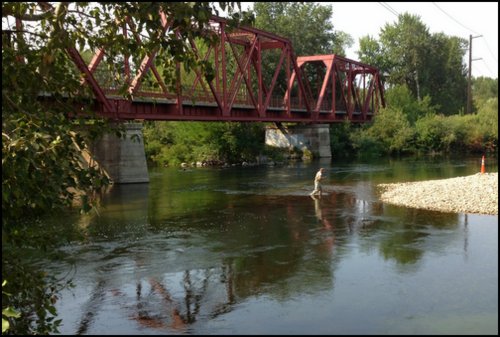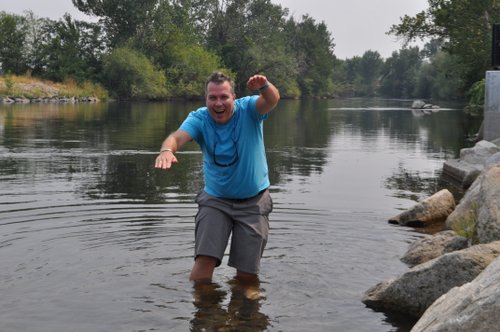 Marc provided his own local color, of course. We rewarded ourselves at the Sand Bar, the Riverside's bar and grill conveniently wedged between the pool and the river, where I discovered that the hotel's commitment to local was indeed serious. The menu featured more local beers and more local wines than I had seen on most restaurant menus.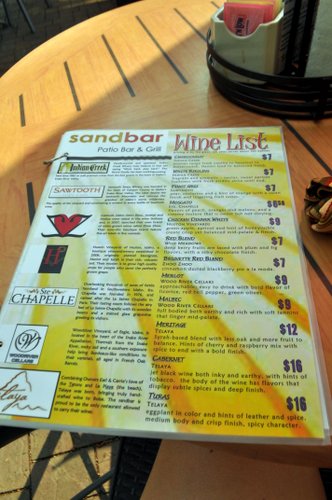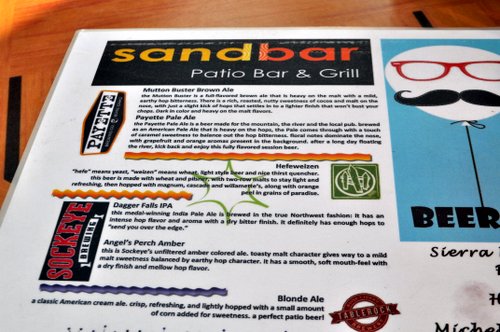 Both menus read like a who's who in the local wine and beer-making scenes. And, their cocktail menu is among the best in Boise (so I'm told by a Boise mixologist – and not one affiliated with the hotel either!). I think the Marriotts of the world should take note of what the Riverside is doing, providing genuine local flavor (and revealing genuine local pride) to patrons who want to get a taste of Idaho.
And if you're curious about the rooms – here's my lovely renovated suite.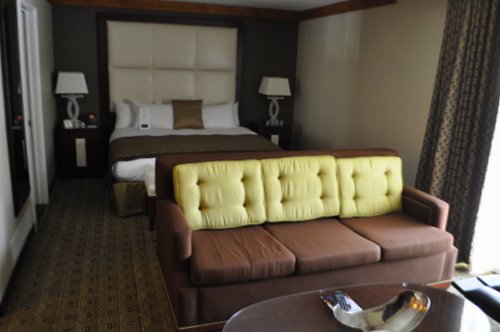 Whether you're in town visiting or a Boise native, the Riverside is putting on a rockin' Oktoberfest party on October 4th and 5th. Check it out!