While I managed to consume two Beavertails in Ottawa (and one mind-blowing shawarma), the one experience I missed was traditional poutine – a hot mess of French fries, gravy and cheese curds. The closest I got was a gourmet poutine courtesy of Murray Street – a fantastic "head to hoof" carnivorous wonderland near Byward Market. It was delicious.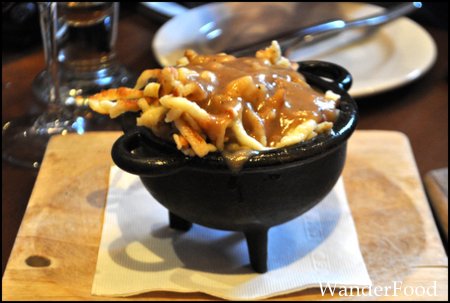 Gourmet poutine isn't quite the real, greasy, squeaky-cheese-curd deal, no matter how good it is. I just didn't feel like I got to try the genuine article. Yet the idea of fries smothered in deliciousness haunted me all the way back to California. So, without knowing what the heck I was doing – and without access to cheese curds, much less the squeaky variety (I do hear that "squeaky" is a necessity from my Canadian friends) – I set out to make Southwest-Style Poutine. It went like this.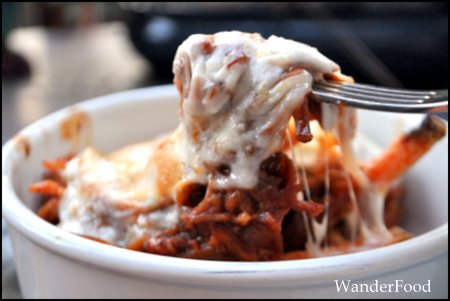 Sweet potato fries
Smothered in Barbecued pulled pork
Covered in spicy pepper jack cheese
It's not the real deal at all, but boy is it good. Thank you Ottawa for inspiring dinner last night. Next time, I promise I'll try it with cheese curds and gravy.
Got any tips for DIY poutine? Tell me in the comments section! And if you've written a food or travel related post, you're invited to join the WanderFood Wednesday link party below.