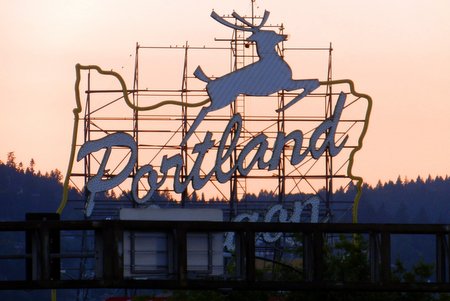 While many cities have a "Restaurant Week," Portland, Oregon, home of Clyde Common and The Original Dinerant (which I've written about here), is devoting the entire month of June to eating well for less. So, if you're in the area, take advantage of the three-course meals for $29, including my favorite Fruit Loop Waffles with a "bird" on it or a trend-forward barrel aged cocktail.
More than 85 Portland restaurants are participating, and to spice things up, the Downtown Portland Facebook Page is giving away a dozen $60 gift certificates to participating restaurants, and a grand prize of "Dinner for a Year" (worth more than $3500) in restaurant gift certificates when you "Spin the Wheel of Deliciousness."
Eating well pairs best with doing good, so when you book your reservation through OpenTable at the Portland Dining Month website or Facebook page, Downtown Portland will make a donation to Oregon Food Bank.
This has been a Public Foodie Announcement.
Eat well, travel often!