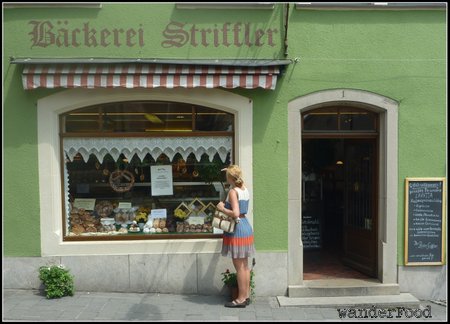 As a long-time WanderFood fan, I feel like I've been passed the Olympic Torch of Travel Food Blogging – it's an honor. Nice to meet you, my name is Lauren.
My favorite foods are locally sourced and globally inspired. I like my curries hot, my tagines rich, my soba cold, and I will try to make nachos out of anything. Best thing I ever ate? That usually changes with the last place I've been – but, the Kalua pork nachos at Brennecke's Beach Broiler in Kauai are in my Top Ten. A stack of cold soba noodles in Tokyo, a meat pie in Wembley Stadium, and mango lassis in India are also on that list.
But it's not enough for me to travel and sample the local foodstuffs – I want to understand the cultures surrounding the recipes. You know the saying "you are what you eat"? Well, I think there's more to that. I think what we eat and how we eat come directly out of what we value. Every plate is a window to a new perspective.
At WanderFood, I plan to dish up both the flavors and philosophies of far-off places – with recipes whenever possible.


Join me on my culinary explorations, because I'm taking this torch and running with it.