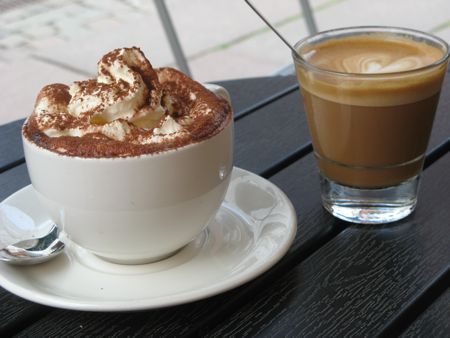 It's hard to believe that I've been writing the WanderFood blog for just over a year!
Won't you pour yourself some coffee — or a hot chocolate topped with whipped cream — and join me on a journey back through some favorite posts?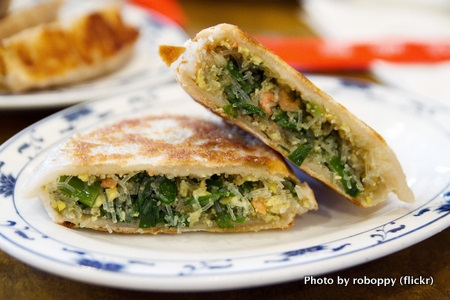 Throughout this year, we've eaten on the road and closer to home:
Hummus, Hummus, and Nothing But Hummus
Highlights of the "Hit the Road Hungry" Road Trip from Vancouver to Los Angeles (and how to plan your own Hit the Road Hungry adventure)
Plugged-in Tour of Vancouver's Granville Island Market
The WanderFoodie Eats Portland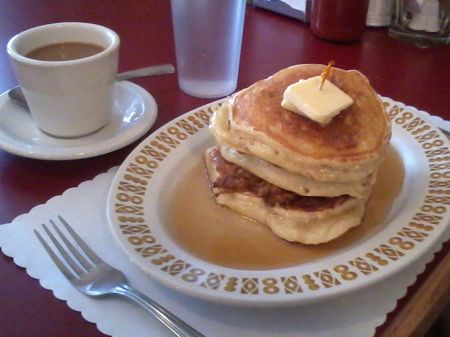 We've discovered butter tarts, bean curd sheets, BeaverTails, and more:
Between the (Bean Curd) Sheets
Sticky, Gooey, Sweet (We're Talkin' Butter Tarts)
We've learned about making chocolate, making wife cakes, and making whoopie (pies):
Touring Vancouver Chinatown with Edible Canada
For Valentine's Day, Make Whoopie…Pies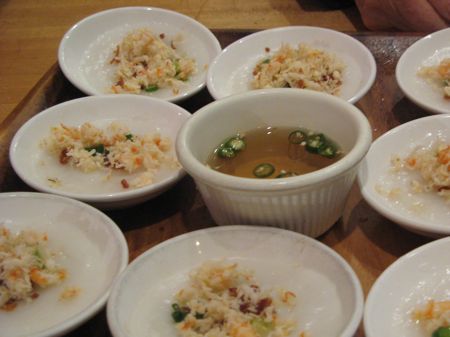 And we've even had a mystery adventure or two:
Identify This Mystery Dish! (and the mystery dish revealed: Food Adventures in Orange County's Little Saigon)
Now, after a year of WanderFood, I'm passing the torch to a new WanderFoodie. I think you'll be excited to meet her and read about all her great WanderFood finds.
I'll still guest-post here from time to time, and I hope you'll continue to share your own food adventures, too, by leaving your comments and linking your posts to the WanderFood Wednesday blog carnival. If you're new, here's how to join the WanderFood Wednesday fun:
Post a food photo or story on your blog.
Include a link to WanderFood Wednesday.
Add your blog name and post title to the "Mr. Linky" form below, with a link directly to your post. That's it!
<script type="text/javascript" src="http://www.blenza.com/linkies/autolink.php?owner=wanderfood&postid=31Jul2012&meme=2888″></script>
Thanks for joining me on this year of WanderFood adventures! Please stay in touch by following me on Twitter or checking out my website.
Tasty Travels!
Carolyn
Photo credits:
Chive bun photo by roboppy (flickr)
Pulled pork pancakes © Alan Albert
All other photos © Carolyn B. Heller