What do you think, Wanderlusters? Should we make these lipstick treats the official Wanderlust and Lipstick chocolates?
These beauties come from Sweet Lollapalooza, a bonbon of a chocolate boutique tucked away in a downtown mall in Edmonton, Alberta.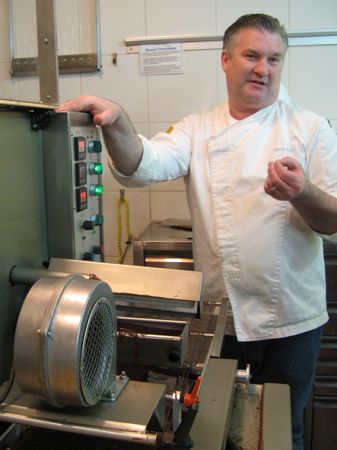 Owner and chocolatier Brett Roy, who gave a behind-the-scenes tour of his tiny shop to me and two of my media colleagues, is a former chef who's living out his dream of making chocolate all day. Lucky man!
Wouldn't you like to spend your time creating treats like these?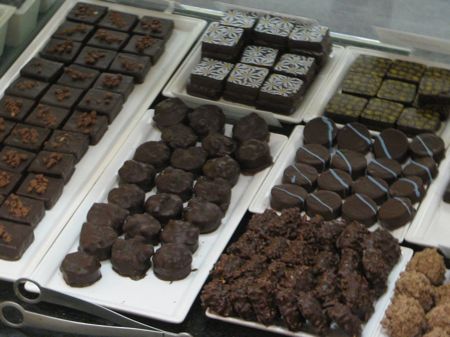 If you go:
Sweet Lollapalooza is on the lower level of Commerce Place, 10155 102nd Street, Edmonton, Alberta, 780-436-3190.
Tasty Travels!
Carolyn
Photo credits:
Photos © Carolyn B. Heller