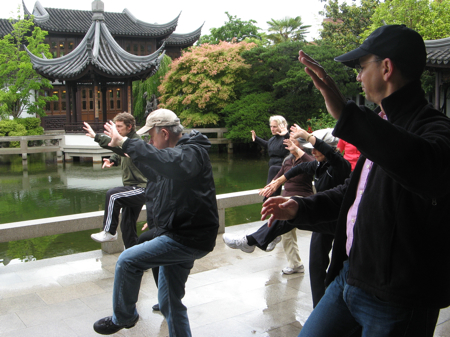 My yi is willing, but my qi is weak.
Or maybe my yi — my intention, as Teacher Mark explains– would be more willing and my qi (my spirit) stronger, if last night I'd eaten a little less porchetta.
It's a grey Thursday morning at Portland's Lan Su Chinese Garden, and Teacher Mark is leading a free drop-in lesson in the (supposedly) graceful art of tai chi.
About 20 of us are lined up on the terrace overlooking the serene koi pond, as we attempt to follow our blue-eyed instructor through part of a 108-movement "form." Some participants come to class every week; others, like me, are rank beginners.
I clumsily stumble along, as we repeat a short sequence of moves.
And repeat. And repeat. And repeat.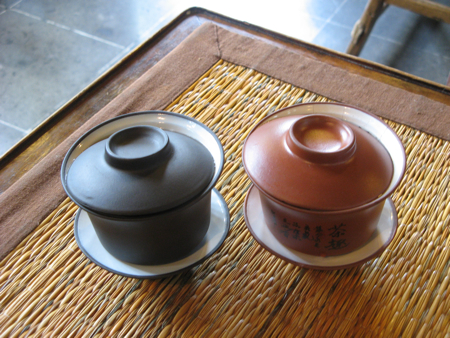 Ninety minutes later, I confess that I'm not feeling any more coordinated, or more enlightened, but it's been a peaceful start to the morning.
And now, it's time for tea.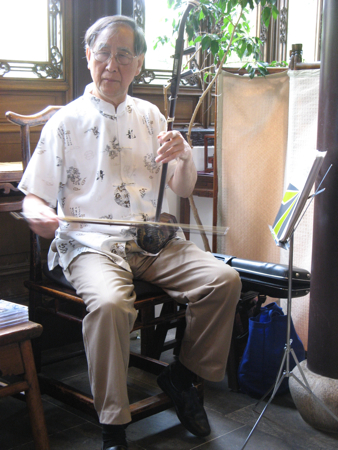 The Lan Su Garden has a traditional Chinese teahouse, where you can sample from a long list of teas, having either a simple cup, a tasting flight of several varieties, or a more formal tea ceremony.
All accompanied by an erdu player.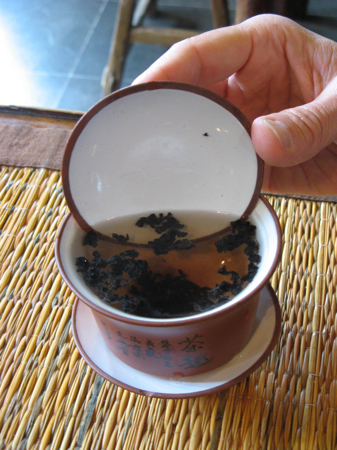 With a menu of more than 50 teas, from greens, blacks, and whites, to a variety of herbal infusions, the choices are a little overwhelming!
We appeal to our server for help, and on his recommendation, we taste two very different varieties: Strong Fire Oolong, a dark slightly bitter brew from Taiwan, and the milder Yunnan Jin, an organic tea from southwestern China (my favorite).
As we finish our tea, I notice a small shrine in the corner of the tea room. Perhaps I should make an offering to the tai chi god?
If you go…
You can take a drop-in tai chi class at Portland's Lan Su Chinese Garden every Thursday at 10 am. The classes, taught by Mark Parzynski of Natural Health Arts, are free with garden admission. The garden is at the corner of Northwest 3rd and Everett in Portland's Old Chinatown downtown.
Tasty Travels!
Carolyn
Photo credits:
Photos © Carolyn B. Heller