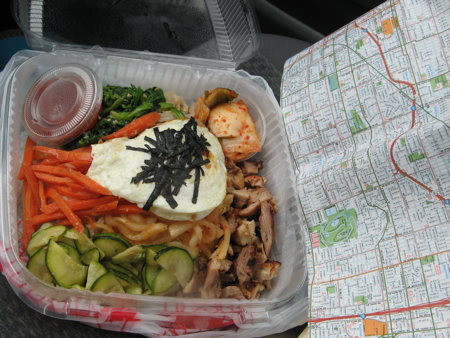 Now that I've wrapped up my "Hit the Road Hungry" road trip from Vancouver to Los Angeles, I wanted to share more details about the car service I used and recap the highlights of the trip.
Hitting the road with Hit The Road: How it works
To arrange the car that I drove to Los Angeles, I worked with a Toronto-based company, Hit The Road, that pairs people who want to take road trips with people who need their cars moved.
Their trips fall into two categories: travel between Canada and the United States and travel within Canada.
They frequently match drivers with "snowbirds" — Canadians who winter in the southern or western United States. Many "snowbirds" need their cars transported between major Canadian cities and destinations like Florida, Arizona, or southern California. Many of these trips are southbound in the fall or early winter and northbound in March, April, and May.
Hit The Road also offers cross-Canada trips: Toronto-Vancouver, Halifax-Calgary, Montreal-Edmonton, or other long-distance journeys. Most of these cross-Canada trips are in the spring, summer, or fall.
Trips can crop up at other times, too. For my trip from Vancouver to Los Angeles in April, I drove a car for a family who was relocating from British Columbia to California. You can check the list of available cars (and where they're going) on the Hit the Road website, which is updated regularly.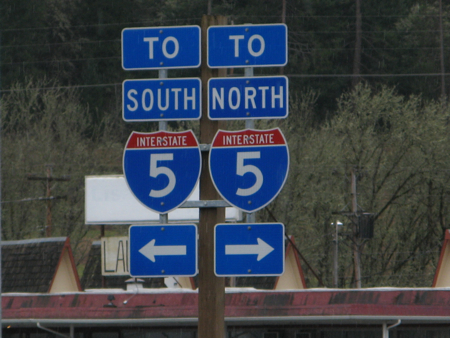 What it costs
Hit the Road pays drivers a stipend to cover gas and some of your travel costs. While the stipend varies depending on the car, destination, and other factors, for a five-day Vancouver-to-Los-Angeles trip like mine, the standard stipend is about $500, or roughly $100 per day.
You won't be staying at the Ritz, but if you consider accommodation options like AirBnB, couchsurfing, hostels, budget hotels, camping, or bunking with friends along the way, the stipend should cover the majority of your expenses.
Because all trips are one-way, you also need to budget for airfare, train tickets, or bus travel for your return trip if you're heading back to your starting point. Still, you're saving money on transportation, since you're not paying for round-trip travel.
HitTheRoad.ca has a detailed FAQ for prospective drivers that explains how to apply and how to arrange a trip.
What I liked about driving with Hit The Road
The price is right: You essentially get a free one-way road trip.
The process is straightforward: Once you agree on a trip, Hit The Road handles the paperwork (which, in my case, included documents for bringing the car across the U.S.-Canadian border).
It was fun! And there was lots of good eating along the way. 🙂
A couple of cautions
Your trip has a time limit: Because the car owners (understandably) need their vehicles as soon as possible, you need to keep your road trip to a fairly tight schedule. While five days was enough time for me to make it from Vancouver to Los Angeles by myself without feeling like I had to spend 12 hours a day behind the wheel, it would have been nice to have more time to stop and explore along the way.
Dealing with the car owner can have its downsides: Hit The Road makes the arrangements, but the driver needs to work out the details of picking up and dropping off the car directly with the owner. In my case, once I delivered the car, the owner balked at giving me a ride to the nearby metro station (which was part of the Hit The Road deal). Although she eventually agreed, the delay meant that I missed my train onward to my next stop and spent three extra hours in LA's Union Station. A big deal? No. An inconvenience? Yes.
"Hit the Road Hungry" Road Trip Highlights
Would I do a Hit The Road trip again? Definitely. Overall, my trip from Vancouver to Los Angeles was awesome!
Here's a recap of some of my adventures:
Most unexpected treat: Wine cupcakes, Los Olivos, CA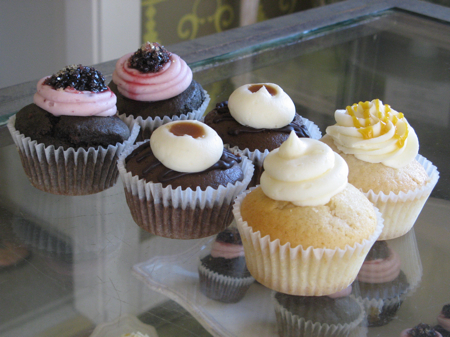 Best place to spend a sunny afternoon: La Bicyclette, Carmel, CA
Most deliciousness on two wheels: Bites By Bike foodie cycle tour, Portland, OR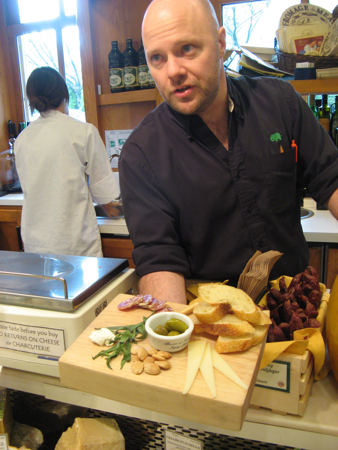 Most fun farmers' market: Thursday night Farmers' Market, San Luis Obispo, CA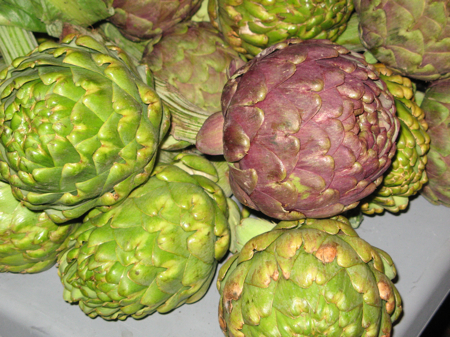 Most interesting discovery: Cold-brewed coffee, Portland, OR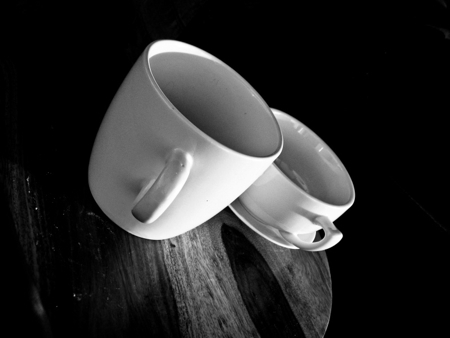 Worst karma: An encounter with the California Highway Patrol at a Buddhist monastery, Ukiah, CA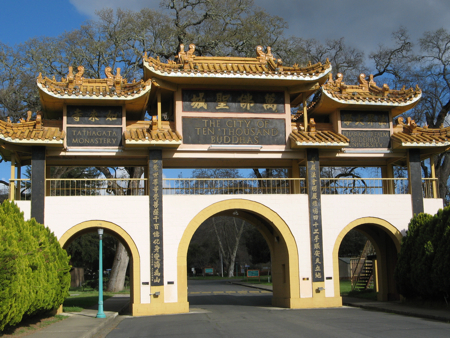 Best meal overall: Pok Pok, Portland, OR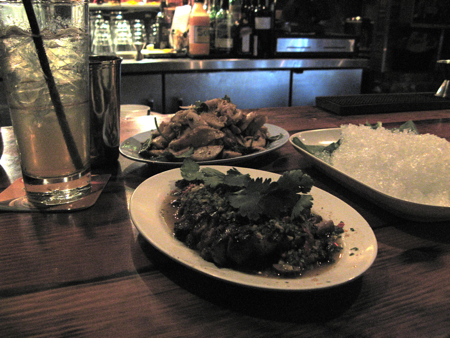 It took me five days to drive the 2500 kilometers (1500 miles) from Vancouver to Los Angeles. I flew the same distance home in less than three hours.
Of course, we don't always have time to meander along the coast, searching for tacos, biscuits and gravy, or a Buddhist vegetarian lunch.
But wouldn't it be nice if we did?
About WanderFood Wednesday
Every Wednesday, you can share a photo or post about own food adventures as part of the WanderFood Wednesday blog carnival. Here's how:
Post a food photo on your site.
Add a brief description about the photo — or a longer food-focused post — and include a link to WanderFood Wednesday.
Add your blog name and post title to the "Mr. Linky" form below, with a link directly to your post (not to your main blog). That's it!
[mrlinky owner=wanderfood postid=15May2012 meme=2888]
Tasty Travels!
Carolyn
Photo credits:
Coffee cups photo by Steve A Johnson (flickr)
All other photos © Carolyn B. Heller