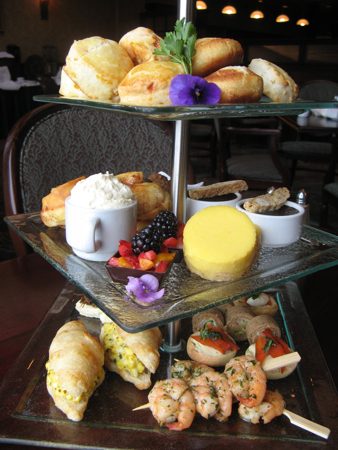 The two food faces of Victoria, British Columbia:
Afternoon tea at the Hotel Grand Pacific (above)…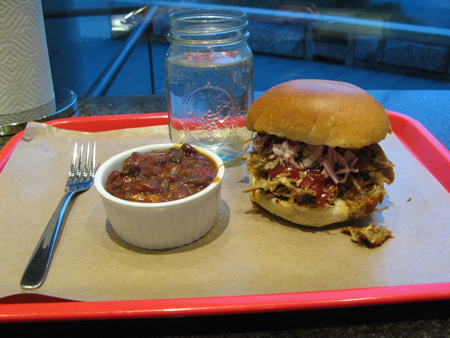 …Or down-and-dirty dinner at Pig BBQ Joint — plates not required!
If you go:
The Hotel Grand Pacific, on Victoria's Inner Harbour, serves afternoon tea daily from 2 to 4:30 p.m. Reservations are required; call 250-380-4458.
Pig BBQ Joint is in downtown Victoria (1325 Blanshard St., at Johnson, 250-590-5193, 11 a.m. to 10 p.m. daily). The vinegary pulled pork is especially delicious!
Tasty Travels!
Carolyn
Photo credits:
Photos © Carolyn B. Heller