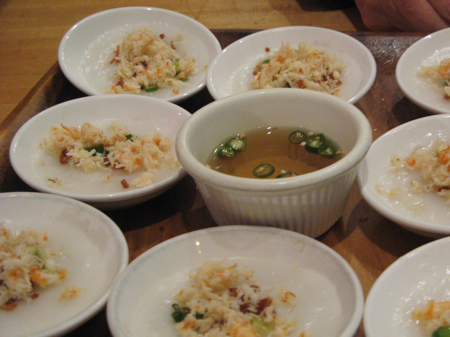 A mystery dish!
I've been traveling this week, and I had the chance to sample a delicious dish that was new to me. Can you guess what it is? Its nationality? What city, region, or country I was in when I had it?
Please leave a comment with your guesses.
And if you'd like to share a food photo of your own — mysterious or not — join the WanderFood Wednesday blog carnival. Here's all you do:
1) Post a food photo on your site.
2) Add a brief description about the photo — or a longer food-focused post — and include a link to WanderFood Wednesday.
3) Add your blog name and the title of your photo or post to the "Mr. Linky" form below, with a link directly to your post (not to your main blog). That's it!
[mrlinky owner=wanderfood postid=08Feb2012 meme=2888]
Tasty Travels!
Carolyn
Photo credits:
Photo © Carolyn B. Heller