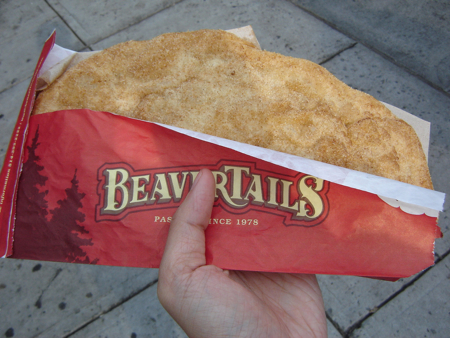 When I was a kid, my most beloved stuffed animal was a beaver.
His name, naturally, was Beaver.
(OK, you can stop laughing now.)
I'll spare you a photo of Beaver. In his aged, worn-out state, I'm afraid he resembles a naked mole rat. You'll have to take my word that, at one time, he was loveable.
Perhaps that loveable Beaver somehow imprinted on me, so that when I grew up, I moved to Canada, where the beaver is the national animal.
And of course, after I moved to Canada, I set about getting acquainted with Canadian foods.
Which is how I found myself in Ottawa last winter, eating my first BeaverTail.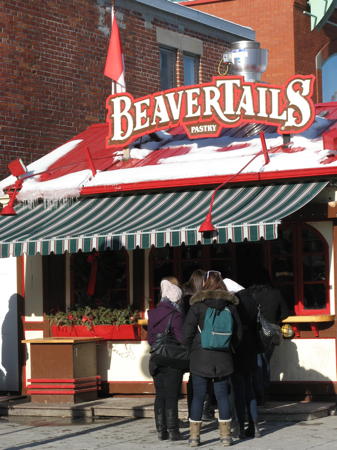 No, a BeaverTail isn't the business end of Canada's largest rodent. It's a Canadian fried dough treat that gets its shape from its namesake's tail.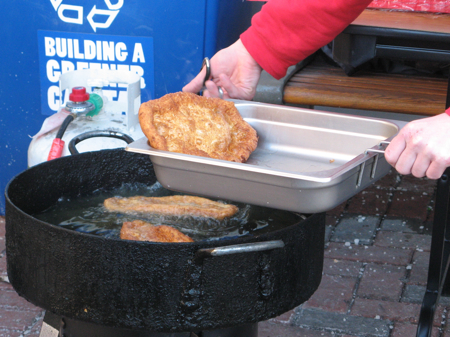 What makes BeaverTails different than typical carnival fried dough is that they're made with whole wheat flour, giving them a slightly nuttier flavor. They're quickly fried and served sizzling hot.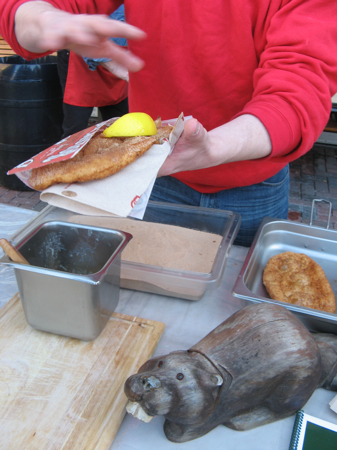 You can slather your BeaverTails with all sorts of over-the-top toppings, from crumbled Oreos to chocolate hazelnut spread, but I like them in their simplest form: sprinkled with cinnamon-sugar and perhaps a squeeze of lemon.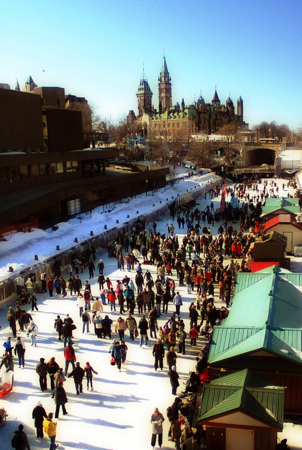 The first BeaverTails were cooked up more than 30 years ago in Ottawa, Canada's national capital.
The iconic place to sample a BeaverTail is while ice-skating along Ottawa's Rideau Canal, which freezes in winter to become the world's longest skating rink.
And one of the best times to visit Ottawa is during the annual Winterlude festival, when both residents and visitors scoff at Ottawa's chilly weather to enjoy skating, ice-sculptures, food events, and other festivities. This year's Winterlude fest runs from February 3-20.
I thought about nominating my beloved Beaver to be the official Winterlude mascot. But I think a BeaverTail is a more fitting, and definitely more delicious, symbol!
If you go…
In Ottawa, you can find BeaverTails at the ByWard Market and along the Rideau Canal. For a complete list of BeaverTail locations across Canada and elsewhere, click on the BeaverTail store locator.
For more information about travel to Ottawa, contact the helpful crew at Ottawa Tourism.
Do you have a food post to share with WanderFood readers? Join the WanderFood Wednesday blog carnival! Here's all you do:
1) Add a food-related post — a recipe, food photo, or any other foodie find — to your site, and include a link to WanderFood Wednesday.
2) Add your blog name and the title of your food post to the "Mr. Linky" form below, with a link directly to your food post (not to your main blog). That's it!
[mrlinky owner=wanderfood postid=31Jan2012 meme=2888]
Tasty Travels!
Carolyn
Photo credits:
Cinnamon-sugar BeaverTail in wrapper photo by henryko (flickr)
Rideau Canal skateway photo by vincealongi (flickr)
All other photos © Carolyn B. Heller