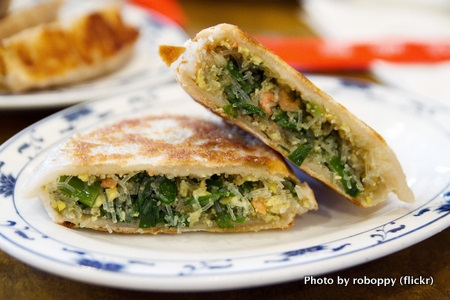 Like most food obsessions, mine began innocently enough.
On my first morning in Beijing, I stepped out of my guesthouse into the bustle of a serpentine alley.
Amid the scurrying shoppers, honking taxis, and bell-clanging bicycles, I stopped at a sidewalk bakery stall, where a battered wooden table overflowed with stacks of round breads. Some were bright yellow-gold, some were puffy white, while others were floury or studded with sesame seeds.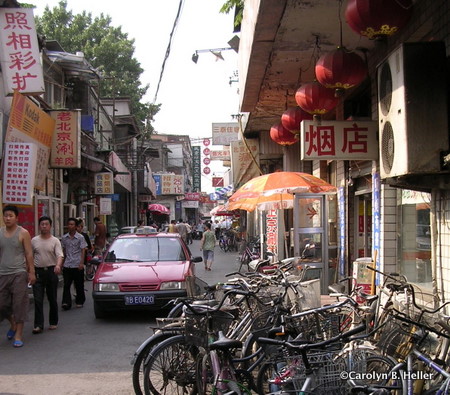 I pointed to a golden one, handed over one yuan, and bit in. I expected sweet, since the bread resembled a flattened hole-less donut. Instead, I got a mouthful of flaky pastry and then grassy, brassy garlic.
I had chosen a pan-fried chive bun.
This crisp vegetal sandwich was forest green inside, a mash of garlic chives dotted with sunny bits of scrambled egg.
I later learned that it's called "jiucai hezi" – a chive "box" or "pocket." And after my first garlic-filled bite, I was hooked.
From that day on, as I journeyed across northeastern China, from Beijing through the distant northern provinces of Liaoning, Jilin, and Heilongjiang, I bracketed my days with bread.
For breakfast, it was pillowy-soft mantou, steamed ivory balls puffed up like the Pillsbury Dough Boy.
Lunch from a street stall in frantically-urban Shenyang was a floury English muffin, unexpectedly stuffed with a sweet bean paste.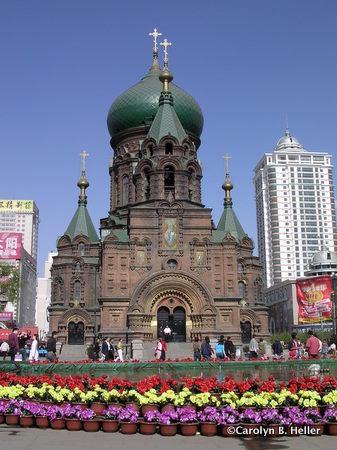 Among the turreted Russian-style buildings in Harbin, I found a dense steamed bun made of cornmeal – barbecued pork with a maize cover.
In Dandong, on the border of North Korea, it was a variation on my chive favorite, a golden fried bread filled with just-wilted leeks.
And everywhere, I sought out the golden, garlicky chive pockets that had first triggered my fixation.
Everywhere, too, I haunted bookstores, looking for cookbooks that would enable me to fuel my doughy dependence back home.
There were plenty of cookbooks, to be sure, their pages lined with enticing photos of crispy buns, pale ivory breads, and meticulously-wrapped dumplings. But I don't read much Mandarin, and the instructions remained maddeningly indecipherable.
Finally, I found a thin paperback with the cheery title, "Welcome to the Flour Family." Not only did it boast alluring photos, but its text was in both Chinese and English.
I packed the book into my dusty carry-on, and, after one more golden-brown chive bun, I boarded the plane for home.
Back in my own kitchen, though, I discovered that my Flour Family cookbook was depressingly vague. Use a "suitable amount of filling," it advised, or "fry until done."
So, many buns later, my obsession continues. As I chop garlic chives, scramble eggs, and mix flour and water, always seeking the proper balance, I think back to the narrow lanes in Beijing, lined with bread-sellers' stalls.
Before I went to China, I had expected to return with memories of ancient palaces and modern cities, of wild-west-style border towns and deep green forests.
Yet the green of my now-dough-covered dreams is not the tall pines of the northern woods.
It's the forest-green filling of a crisp garlicky sandwich.
*************************************************************
Update: Want to learn how to make chive buns? Here's a chive bun recipe.
Thanks to roboppy (Robyn Lee) for the chive bun photo (via flickr).
[mrlinky owner=wanderfood postid=06Jul2011 meme=2888]