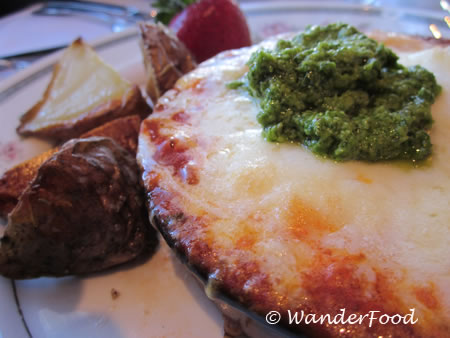 The Tuscan Tearoom is my latest find in West Seattle. This totally girly-decorated cafe serves up a wide variety of teas, of course, but they also have a menu with special treats such as baked eggs (above) and crepes (below).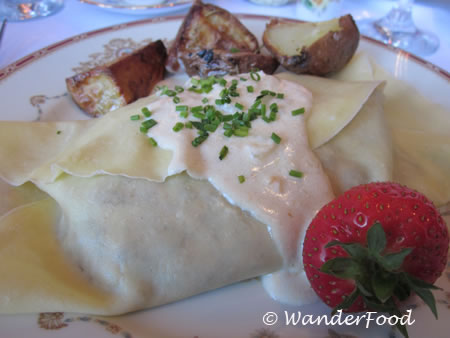 I tried the mushroom crepe which stuffed full and dripped with a cream sauce. Most entrees are also accompanied with potatoes and a tad of fruit. We stopped in for a light lunch and the meal was so large I actually didn't need dinner!
But of course, there's also the tea. I'm a bit of a tea-holic and ordered a lovely black Nepali tea. The pot that I received was way more than I could finish on my own over lunch but I was able to take the remainder in a to-go cup.
This is a lovely place to bring out of town guests or to have a special meal with girlfriends. Jon and I took his mom there and Jon was one of 2 guys in the whole place (and it was FULL). Not that guys won't like it, but the interior definitely lends itself to women.
Tuscan Tearoom
4521 California SW (the former Capers space)
West Seattle
Please join WanderFood Wednesday by adding a link to your food-related post. If you're a newbie, see more about WanderFood Wednesday here.
Life's Short, Eat Well!
[mrlinky owner=wanderfood postid=29Dec2010 meme=2888]
Like to eat? Subscribe to the WanderFood RSS feed or enter your email address at right to keep up on ethnic eats around the world.