The day after Thanksgiving, I wasn't eager to eat too much. But one thing that appealed to me was a bowl of pho, the Vietnamese noodle soup that puts chicken soup to shame.
I came across Pho Big Bowl after doing a bit of online research for a pho restaurant in Ballard. This one had a ton of great reviews and with good reason: Great service; delicious pho; and super reasonable prices (4 of us ate for under $30!).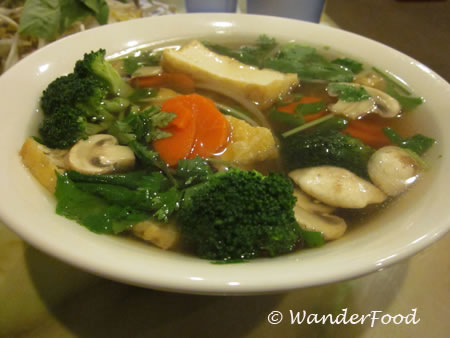 Jon and I both ordered the veggie pho, which was packed with fresh vegetables and fried tofu. Even the small bowl (for $4.95) was way too much for us to finish.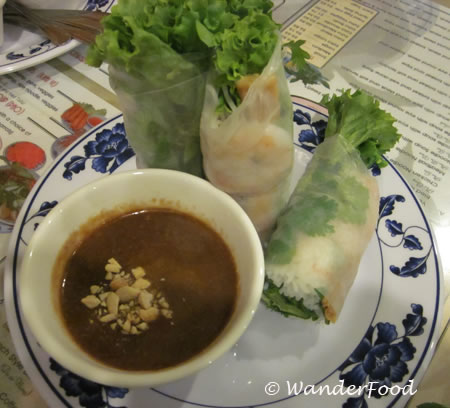 Well, we might not have been able to finish our pho because we started with these fresh spring rolls with peanut sauce! Such post-Thanksgiving gluttony!
Here's how to find these folks:
Pho Big Bowl
2248 NW Market St
(between N 22nd Ave & N Ballard Ave)
Seattle, WA 98107
(206) 588-1249
Please join WanderFood Wednesday by adding a link to your food-related post. If you're a newbie, see more about WanderFood Wednesday here.
Life's Short, Eat Well!
Like to eat? Subscribe to the WanderFood RSS feed or enter your email address at right to keep up on ethnic eats around the world.
[mrlinky owner=wanderfood postid=06Dec2010 meme=2888]