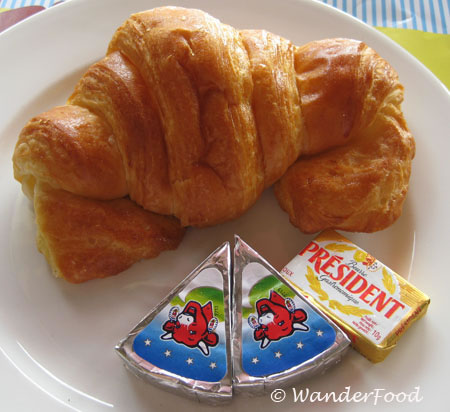 Anyone who's been to Vietnam likely recognizes the little wedges of Laughing Cow cheese that come with breads and croissants. While I can't say that I actually "like" the cheese itself, I do find it endearing and never pass it up when I'm there.
Please join WanderFood Wednesday by adding a link to your food-related post. If you're a newbie, see more about WanderFood Wednesday here.
And if you're interested in visiting Vietnam yourself, consider our February women-only cultural tour to Vietnam and Cambodia!
Life's Short, Eat Well!
Like to eat? Subscribe to the WanderFood RSS feed or enter your email address at right to keep up on ethnic eats around the world.
[mrlinky owner=wanderfood postid=02Nov2010 meme=2888]