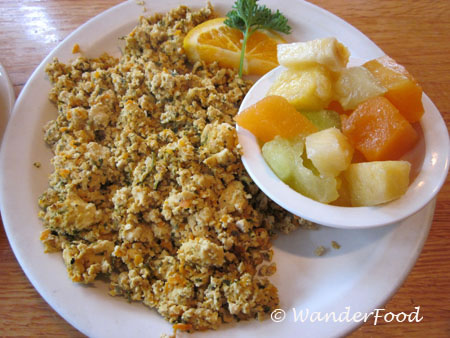 Though this kinda looks bland and all one-color-ish, it was nice and spicy and a great way to start my day in Portland.
This is a tofu scramble from Old Wives' Tales and was loaded with veggies. A side of fruit and a vegan whole-wheat English muffin and I was set for a good part of the day.
Please join WanderFood Wednesday by adding a link to your food-related post. If you're a newbie, see more about WanderFood Wednesday here.
Life's Short, Eat Well!
Like to eat? Subscribe to the WanderFood RSS feed or enter your email address at right to keep up on ethnic eats around the world.
[mrlinky owner=wanderfood postid=24Oct2010 meme=2888]