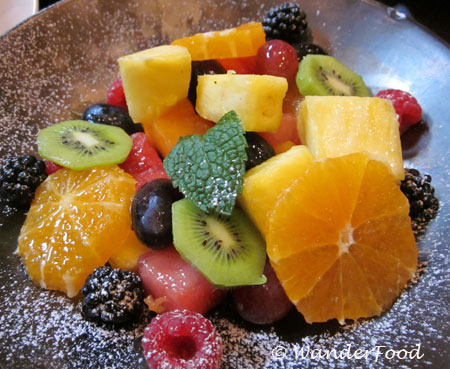 I wouldn't have expected such a beautiful and varied fruit salad in October, but this is what I got at Sazerac in Seattle recently during brunch. I don't eat kiwis so that was the biggest treat but it was all very fresh and delicious!
Sazerac Restaurant
1101 Fourth Avenue
Seattle, Washington 98101
206-624-7755
Please join WanderFood Wednesday by adding a link to your food-related post. If you're a newbie, see more about WanderFood Wednesday here.
Life's Short, Eat Well!
Like to eat? Subscribe to the WanderFood RSS feed or enter your email address at right to keep up on ethnic eats around the world.
[mrlinky owner=wanderfood postid=04Oct2010 meme=2888]