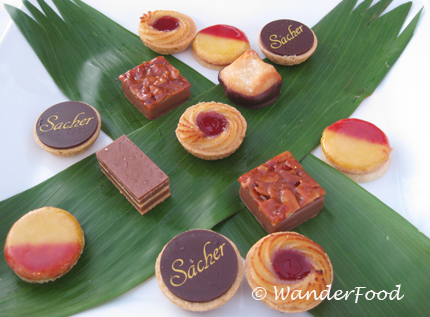 Just hours after arriving on The Island, the Sheraton Kauai hosted our little culinary group to an evening of food on the lawn overlooking the water. The sun was setting and, of course, the waves were rolling in, but I was just a tad bit more focused on the tables of food!
In recent years, I've cut out most seafood from my diet, but I couldn't resist the sushi rolls and shrimp.
Please join WanderFood Wednesday by adding a link to your food-related post. If you're a newbie, see more about WanderFood Wednesday here.
Life's Short, Eat Well!
Like to eat? Subscribe to the WanderFood RSS feed or enter your email address at right to keep up on ethnic eats around the world.
[mrlinky owner=wanderfood postid=09Jun2010 meme=2888]