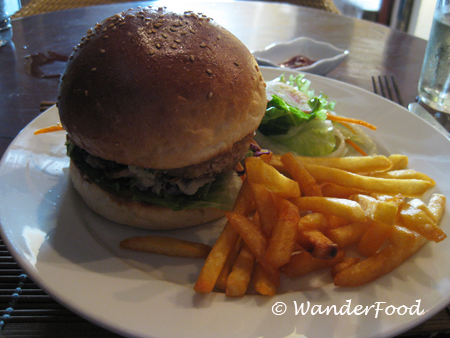 Sometimes ya just gotta have a little slice of "home" when you're traveling.
I ducked into a small cafe in Hoi An, Vietnam, and ate myself silly with this veggie burger and fries. Yum oh yum!
Please join WanderFood Wednesday by adding a link to your food-related post. If you're a newbie, see more about WanderFood Wednesday here.
Life's Short, Eat Well!
Like to eat? Subscribe to the WanderFood RSS feed or enter your email address at right to keep up on ethnic eats around the world.
[mrlinky owner=wanderfood postid=05May2010 meme=2888]