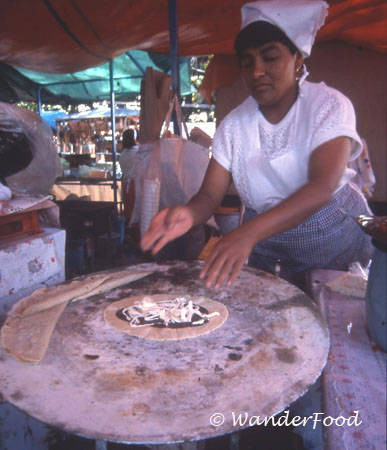 What I love most about travel to developing countries are the vast number of street vendors where I can find fresh, tasty and inexpensive food.
This woman was making a variety of hand-held bites at her stall in Oaxaca, Mexico. Here, she's topping off her homemade tortillas with beans and cheese for a little treat that one could eat while they were walking through the markets.
I don't remember the cost, but I would venture to say these were less than $1/each.
Come back to join the WanderFood Wednesday meme!
Life's Short, Eat Well!
Like to eat? Subscribe to the WanderFood RSS feed or enter your email address at right to keep up on ethnic eats around the world.