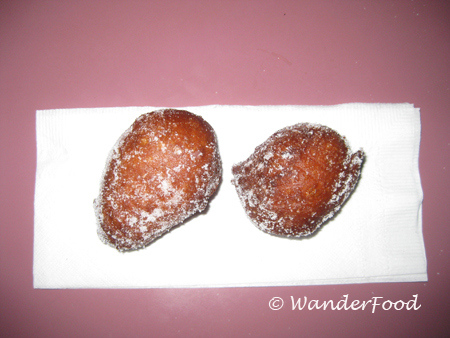 Well, they're not really Malasadas… they are Buzalasadas (named after the family that owns the restaurant)!
I first had these fried dough goodies on Oahu a couple of months ago. Determined not to be without them until the next time I visit Hawaii, I've been on the lookout for a place where I can buy them in Seattle.
Found it.
Kauai Family Restaurant in Georgetown.
But the catch is that they only have them on Saturday mornings.
So Jon and I were off to the restaurant (after we went to the gym, of course), to try the malasadas.
Verdict? Wonderful! While I missed the custard filling we found at Leonard's in Honolulu, they were hot and fantastic. And only $4 for a bag of 10! Far cheaper than flying across the ocean.
A bag of 10 – covered in sugary, coconuty, yummy.
Hang Ten – me with the bag stamped with Mahalo.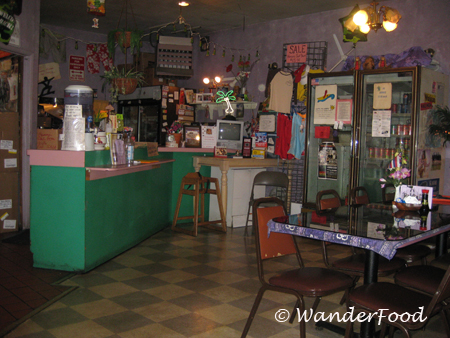 Festive interior of the Kauai Family Restaurant.
Kauai Family Restaurant
6324 6th Ave. S
Seattle, WA 98108
(206) 762-3469
Life's Short, Eat Well!
Like to eat? Subscribe to the WanderFood RSS feed or enter your email address at right to keep up on ethnic eats around the world.