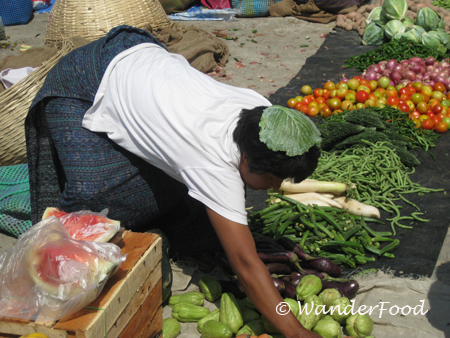 When I was in Bhutan earlier this year, my group was fortunate enough to be there for the Paro Sunday market. People come from all over the countryside to sell their fruits and veggies.
I presume this woman was keeping her head cool by keeping a lettuce leaf on her head. I loved it!
Please join WanderFood Wednesday by adding a link to your food-related post. If you're a newbie, see more about WanderFood Wednesday here.
[mrlinky owner=wanderfood postid=22Sep2009 meme=2888]
Life's Short, Eat Well!
Like to eat? Subscribe to the WanderFood RSS feed or enter your email address at right to keep up on ethnic eats around the world.