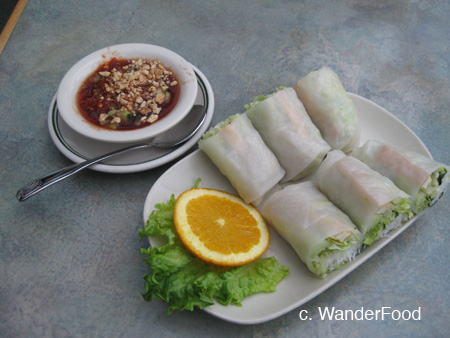 Is it just me? I'm not sure that there's a more beautiful presented type of food in the world than Thai. Even the simplest of dishes, like the spring rolls above, look delectable. These standard vegetarian appetizers (with vermicelli noodles, lettuce, cuke and basil gently tucked into rice paper) make me long for Thailand. And note, this meal was eaten in the U.S.!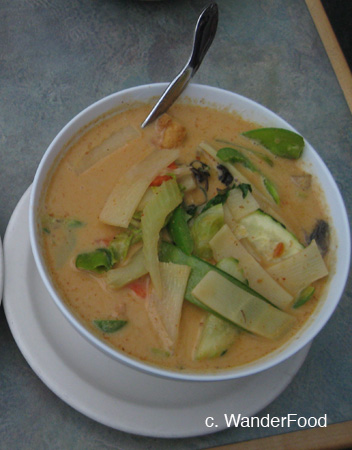 It wouldn't be a Thai meal without a coconut milk-based soup.
And, of course, for me, I've gotta have a veggie and tofu entree with peanut sauce.
On my most recent trip to Thailand, I picked up a vegetarian cookbook but I've yet to make my meals look this wonderful. I'll be sure to post some pics when I do, however 🙂
Life's Short, Eat Well!
Like to eat? Subscribe to the WanderFood RSS feed or enter your email address at right to keep up on ethnic eats around the world.