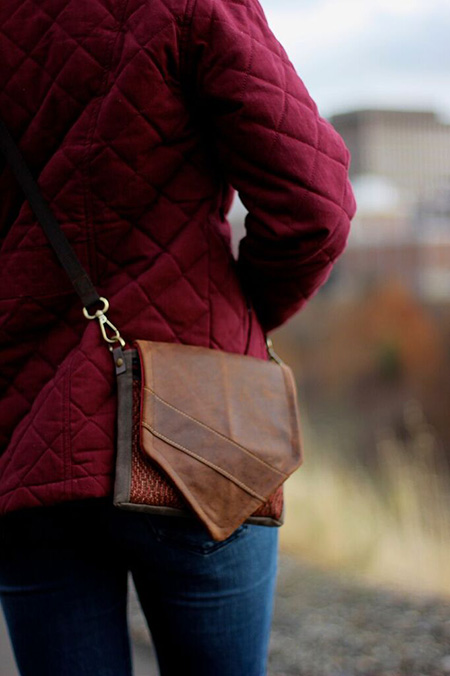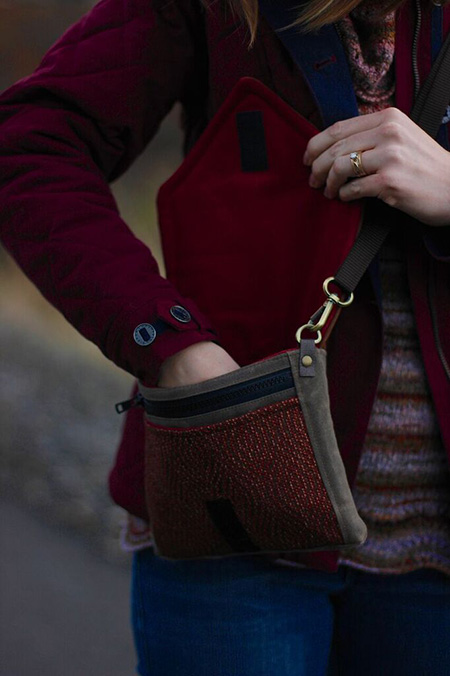 Porteen Gear's small cross body purse is another great gift idea for any travelers on your list. Or anyone who likes to carry around fragile items like a camera. These bags are soft enough to help protect your gear, and that is by design, of course. Robyn Porteen is a photographer who has "traveled the world on assignment and won many awards with her photography and fine art," so she knows the importance of having durable, lightweight gear. While this cross-body bag is not made for a large camera, you can trust that all of her know-how informs this miniature version as well.
Obviously this bag is adorable. Just browse the Etsy store, they all are. But you really don't know until you've held one in your hands. It's handcrafted leather and canvas with a luxuriously thick lining. Everything about the bag screams quality, and there are so many unique leather–fabric combinations to choose from. Not only are there many bags to choose from, but at Porteen Gear, you have the opportunity to play the designer and order a custom combination. As it says on the site, "We believe in showcasing your style and personal taste by allowing you to be the designer. You design it, we will build it."
Because the Christmas season is a time of generosity, it is also a great time to examine our shopping ethics. These bags are made in America by people who love what they do, so it's a purchase you can feel good about. Every bag is handcrafted in Grand Rapids, Michigan in Robyn's own production/photography studio.
In my closet there are a handful of purse options, but this one is hands-down the most practical, so it quickly became my every-day purse. Another reason for this is because it is so light that you don't feel it at all. Still another major plus side to this bag is the fact that it is ultra-packable. I throw it into my computer bag whenever I go to school and it stays super flat against my books.
Go in style,
Jacquelyn
Photo Credit: Brittan Hart
Although I received this item for review purposes, all opinions expressed are my own.