Asha Veal Brisebois (above) is the editor of The Places We've Been: Field Reports from Travelers Under 35 (2013). She is also publisher for the newly formed The Places We've Been books, dedicated to literary-based portrayals of the diverse experiences of human existence.
To celebrate the recent publication of The Places We've Been, Asha recently chatted with WanderChic about the joys of finding great travel stories, including the ones you discover for yourself. Asha submitted the photos of herself, the book's cover, and several contributors.
WanderChic: What was the inspiration for this book? It sounds like you have many different kinds of creative work to your credit. Why did you immerse yourself in this project?
Asha Veal Brisebois: So this all started with a dead camera battery and the first time that I traveled not just to see things, but to really try to understand. When I was 20 and in college, I had the opportunity to visit Cuba as part of an arts and culture class. Because my camera battery was dead—which I discovered on my first day there—I wrote tons of notes in a journal, to be able to remember all the small details throughout the trip.
The thing about Cuba is that you couldn't just go around the corner to the store and buy a new camera battery, or even buy one of the plastic and cardboard disposable cameras that were still popular at the time. This was in 2003. It was also the very same time that the U.S. went into Iraq. That was quite something for me—to see the reaction while in a different country. Our group was out at a dinner party on our last night, at a nonprofit arts institution in Havana, and one of the hosts who was an older man gave a farewell speech. He also offered a prayer to the people of Iraq. He had a strong voice but was also very mild in manner and diplomatic. He said that we should enjoy the evening, but that it was no day for a party.
Based on the experiences of this trip, from my journal notes, I attempted to write a travel piece that emulated the work of writers I really enjoyed and had been reading: Marvel Cook, Martha Gellhorn, Joan Didion, and others. Writers who wrote about place, but not just "This is what the buildings and beaches looked like…" Writers who wrote about the experiences of the people they came across, what the perspectives of their lives were like and how people are valued or not. And also the writer's experience of fitting into the scene or story around them.
The final piece ended up being quite long and was well received. A while after that, I met a young woman named Yuki Aizawa when we were in the same writing workshops. Yuki was writing these really vivid and memorable stories on visiting her family in Japan. That's when the light bulb went on for an anthology of travel writing by our peer group. I asked Yuki if I could use one of her stories for a book project later on.
Then there was one other story that came in early on, when my friend Lindsey Laveaux posted a note on Facebook about her service in the Peace Corps in Cameroon and a nearly unbelievable day of being chased down by a mob with machetes and sticks. Once Lindsey agreed to develop that short note into a full story, the decision to do a full book was definitely on. So essentially I started off wanting to investigate and put together a picture of what my friends and peers were up to, where we were going and what we were learning. I did end up cutting my own story, the Cuba story, from the final The Places We've Been book, but the original goal for the project overall remained the same.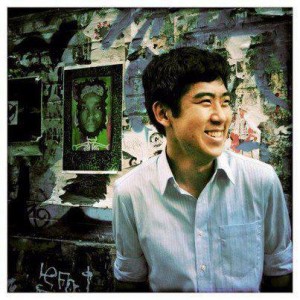 WC: One description of the book claims that "The challenge of today is not just 'where do I fit in one small place?' but identity and interaction throughout the world." What does that mean to you, and how is this idea expressed in the book?
AVB: For a long time now I've really liked the film L'Auberge Espagnole (The Spanish Apartment), by Cédric Klapisch. Here's the greatness, I think, of that story: it's a very eclectic group of young people from different cultures coming together to learn. In L'Auberge, these students come together from all across Europe, and suddenly they're contemplating how to be open to one another.
The Places We've Been shows that same figuring out of "how do we all fit together" but on a fully global scope and beyond just the social.
WC: What do you hope readers gain from the book?
AVB: So this is a book of 48 creative nonfiction pieces—40 true stories and eight interviews. Something I'm especially proud of is the very wide diversity of the contributing writers. For a reader, really feeling that range is a large part of what makes up the book's journey. I started The Places We've Been as a press largely because of wanting to develop and promote literary projects that portray "the diverse experiences of human existence." And this first book, Field Reports, does just that.
So in this book there's Yuki, who used to be facilitator for StoryCorps. Her piece details a year that she spent tending bar at her aunt's nightclub in Tokyo. Vanessa, a multicultural Tanzanian who is a pan-African and international VJ for MTV, talks about her travels and also the responsibility she feels as a public voice for her home country. Daniel shares about what it's like to be an editor for Marvel and his reception as part of the cross-cultural and international comics community. Lisa, a visual artist, comes upon a fascinating case of mistaken identity in Iceland.
There's also Craig, who currently lives in Jordan and is daily watching as refugees from neighboring Syria flee across the border but then later choose to go back home to fight; Justin, who for the past year has been around the world playing air guitar as the 2012 World Champion;  and Derek, a 12-season producer for The Amazing Race, who travels to attend the annual "Hillywood" film festival in Rwanda, examining media's role in promoting national unity after the genocide. Derek shares what it's like to go to a place that's widely known for one thing—in Rwanda's case, the genocide—and to find so much more. Really, I'd say that's the commonality and the link between all of the stories—traveling somewhere else and finding "much more."
There are also a handful of stories that at first glance might not seem to fit into a standard idea of a travel collection, but are absolutely about place. Like Carys, a youth and family counselor in Western Canada who drives to visit a prison where she's going to meet with the man who killed her father.
There's also Colin, a young glaciologist and sailor from Scotland. He wrote this epic story about his first voyage to Antarctica. One line that stands out is when he writes about how every new place a person spends time in "…changes you, and those changed parts never go away…but when we leave we sometimes miss living out the parts of ourselves that came alive while we were there."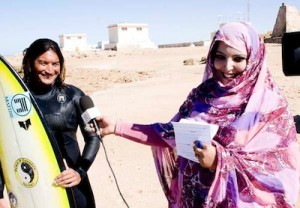 Photo above is © Nathan Myers, contributing writer.
WC: Do you anticipate a follow-up project? Perhaps one that would include those of us travelers who are, um, past the 35-year-old cutoff?
AVB: Ah yes! The "Under 35" tag. 🙂 In great feedback, my literature teacher from way back in high school emailed me recently to say that she's reading the book and that it's her current "read before bed choice, which is high praise." Another woman I know emailed to say that she was excited to get the book as well, and shared that she had been a part of The Bethlehem Peace Pilgrimage from 1982 to 1983—back when she was in her 20s—and that she looked forward to many memories being rekindled. Her enthusiasm was great to receive and sent me off to learn more about the Peace Pilgrimage myself. So I feel like this book definitely can be an exchange between age groups and generations.
We're not sure about how a related follow-up book might look yet, but a different or extended age range for writers is totally possible.
WC: Is there any travel advice that you live by? Any travel essentials that you always bring with you?
AVB: I love taking long train rides—anything at least overnight for sure—and just staring out the window all day long. Beyond the usual of calm and lovely, it's rare but I love it when part of a ride scares me. Actually terrifies me. And I totally consider myself an ace at having perfected the art of staying warm and getting a full night's sleep while riding Amtrak and VIA Rail in coach (no easy task!). Also, I always like to wear a big lovely scarf during train travel. It's seemingly there for fashion but really to pull up and cozy into when I sleep.