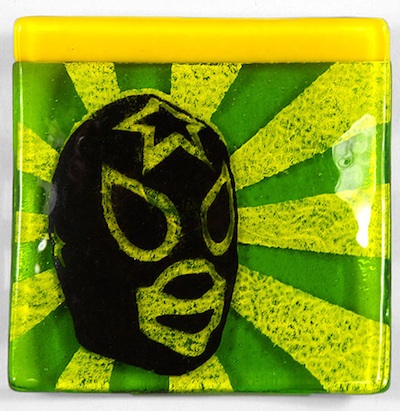 Whether you're off to a holiday party or on the business end of a Secret Santa gift exchange, here are some funky ideas for a host who's a little out of the mainstream.
As the hippie woo-woo maxim goes, the best things in life aren't things. A donation in honor of a friend or host is a gift that keeps giving, and is an especially wise choice for the host who has everything. I'm partial to my friend's arts non-profit in Philadelphia, Ayuda Community Center, to the World Vision gift catalog. I've also recently discovered Kiva, a microloan organization.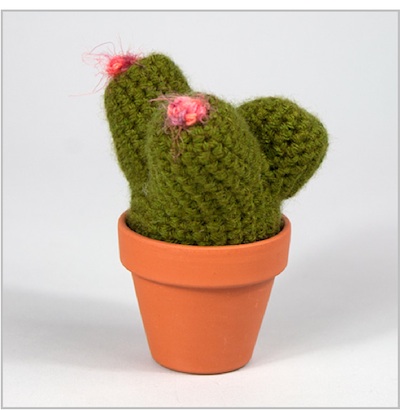 Though I admit that I enjoy the occasional gift card to amazon.com or Target, I try to support those indy craftspersons on etsy and buyolympia.com
The crocheted cactus above is from Shannon Gerard's collection "Plants You Can't Kill." The Nacho Libre mini-dish is from buyolympia seller Kiku (check out the delightful assortment of dishes and belt buckles, too.)
This apron (above) from JennyAnn Wheeler is made of organic cotton. Who among us can't use an environmentally aware, funny yet practical barrier between our glittery holiday sweaters and the chocolate chips destined for cookies?