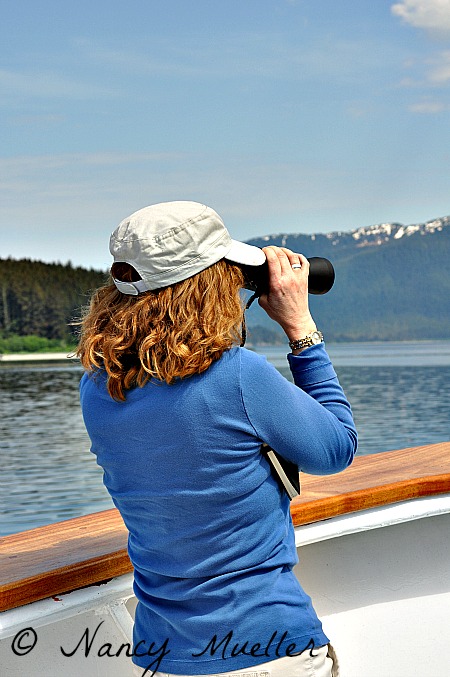 Oh, what a ride it's been!
I first met Chief Wanderer of Wanderlust and Lipstick, Beth Whitman, when she signed up for my "Travel Writing for Fun & Profit" class more years ago than I care to remember. We exchanged books, her then brand-new Wanderlust and Lipstick: For Women Traveling to India for my Work Worldwide: International Career Strategies for the Adventurous Job Seeker. We stayed in touch over the next few years, meeting up at various travel events throughout the Seattle area. Soon after my dazzling tour of Alaska's Inside Passage in 2010, Beth invited me to join her roster of Wanderbloggers, and a fun, profitable partnership was born.
Too-many-to-count trips later for both of us, Beth has made the decision to take Wanderlust and Lipstick in a new direction. As her mission remains inspiring women to travel, especially solo, it makes sense for her to bring her site back to her original roots. In the meantime, we Wanderbloogers are using Beth's news as a catalyst to move headlong into our own bold new adventurers.
My new travel site, WanderBoomer.com, is under design as I write this farewell post to you, my loyal readers. When my site launches, you will be the first to know. Expect continuing coverage of fascinating worldwide destinations, travel tips on how to travel smart, photography inspiration and much more! In the meantime, be sure to follow me for updates on my social media sites:
It's been a joy sharing my travels on Wanderlust and Lipstick! YOU have inspired me, through your comments and conversations, to leave my cultural baggage at home, seek out new adventures, and above all, to keep on moving. I thank Beth for the opportunity to be part of such a fabulous community and you, my readers, for your on-going support and shared love of all things travel.
Wander on!
Nancy