If savoring the pleasures of food, wine and travel are high on your list for the Fall season, why not plan a September weekend getaway to Sunset SAVOR the Central Coast in San Luis Obispo County? Hosted by the editors of Sunset Magazine, this year's 6th annual event runs from Thursday September 24th through Sunday September 27th.
For this "ultimate epicurean adventure," expect to enjoy world-class wines, delectable farm-to-table cuisine, demo sessions with culinary celebrities, educational seminars and fun entertainment in beautiful, historic surroundings.
Here's how to make the most of your visit:
Getting There
Start your road trip of the central California coast by exploring the sleepy little beach communities along the way. On my first visit last Fall, I flew into San Luis Obispo and picked up a car rental for the short, scenic drive through the heart of central California wine country to my hotel destination, Best Western Plus ShoreCliff Pismo Beach. With spellbinding views, soft, coastal breezes, and the sound of waves kissing the shore, I could have easily spent the long weekend here from my perch above the Pacific Ocean.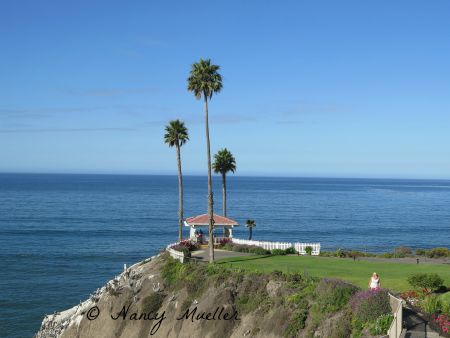 But as wonderful a retreat as that might have been, I would have missed out on the fun activities ahead. My multi-day adventure had just begun . . .
Opening Night 
The 2014 opening night kicked off at the famed Hearst Castle.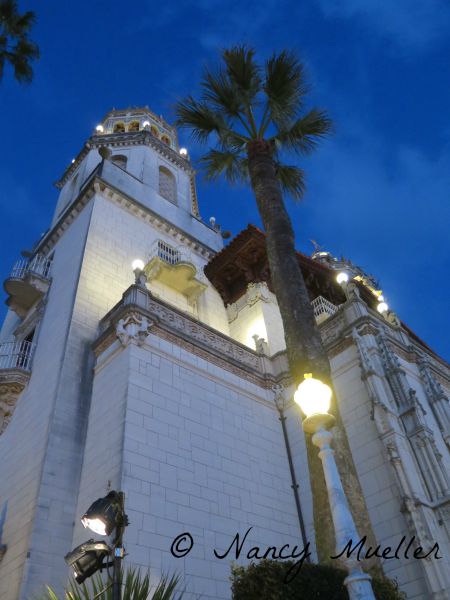 Once the summer residence of newspaper mogul William Randolph Hearst and his mistress, actress Marion Davis, today the Hearst Castle is a California Historical Landmark and State Park. Named "La Cuesta Encantada" (Spanish for "The Enchanted Hill") by Hearst, the lavish estate epitomizes the romance of the 1920s and 30s, showcasing magnificent gardens, premier art, grand rooms within and patio settings with stunning views of the surrounding landscape.
For a glimpse of what it must have felt like to be a guest here, we arrived via our limousine coach for the 5 mile winding drive to the hilltop.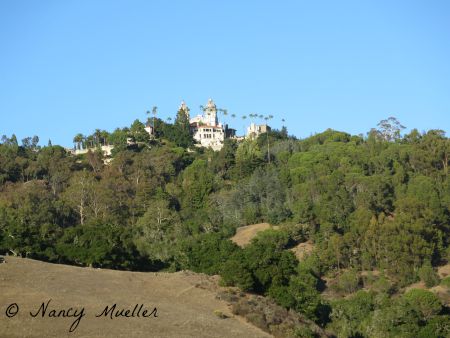 Upon arrival, we sampled Sunset's Gold & Silver winning wines paired with international cheeses and charcuterie as we watched the sun slowly slip from sight behind the hills of San Simeon.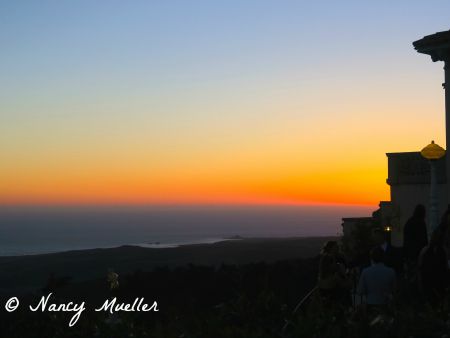 This year, the all-new Strings at Sunset, promises to be an equally exciting evening with the opening gala held at Vina Robles Amphitheatre, where legendary Beach Boys' co-founders, Brian Wilson and Al Jardine, rocked the house in 2014.
Enjoy an evening featuring award-winning 2015 wines together with tasty appetizers. Meet and greet California cuisine personalities Mary Sue Milliken, co-chef/owner of Border Grill Restaurants & Truck and Louis Maldonado, Executive Chef of Spoonbar. Then plan on dancing the night away to musical performances by String Theory and Spags.
Adventure Tours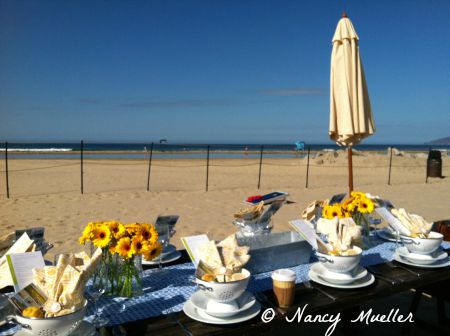 Thursdays and Fridays are all about adventure at Sunset Savor the Central Coast. I opted to go with an authentic clam bake at SeaVenture Beach Hotel and Restaurant in Pismo Beach. Visitors quickly tossed flip flops aside, feeling the warm sand squish between our toes, simply soaking up the ocean view on a spectacularly sunny Central California Coast day.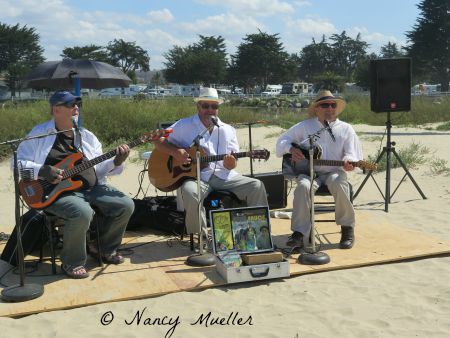 While The Soul Sauce Band kept us entertained nearby, SeaVenture's Chef Casey Walcott began prepping for the day's main event: a traditional clambake beachside.
For this year's options, head seaside again, this time to Avila Beach, or visit Bristols Cider House in Atascadero to tour the facilities before enjoying your cider-paired lunch – unless you'd rather have an exclusive tour of Hearst Castle, followed by lunch and wine tasting at Hearst Ranch Winery.
Next, enjoy your free evening exploring downtown San Luis Obispo. Stroll down Higuera Street, the main area for boutique shopping, artisan crafts, dining and entertainment to unwind before resting up for the next day's star attraction.
Historic Santa Margarita Ranch
Set on one of California's oldest, continuously working cattle ranches, Santa Margarita Ranch, our two-day Main Event opened with a ribbon cutting, Chumash Indian blessing, photo op and hosted breakfast.
For an overview of the ranch and its history while enjoying the stunning scenery, be sure to hop aboard the on-site steam train that includes original coaches from Disneyland. Enjoy unlimited rides as you listen to a narrated tour by train conductors.
Over the next two days we wandered the grounds, chatting with food and wine purveyors in the Marketplace while sampling wines paired with small sweet and savory bites.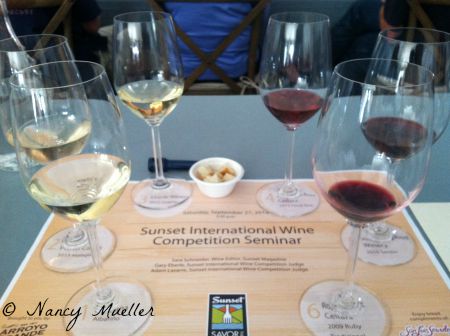 We stopped in at Winemaker Central for wine-tasting and Riedel wineglass seminars with the region's leading wine experts.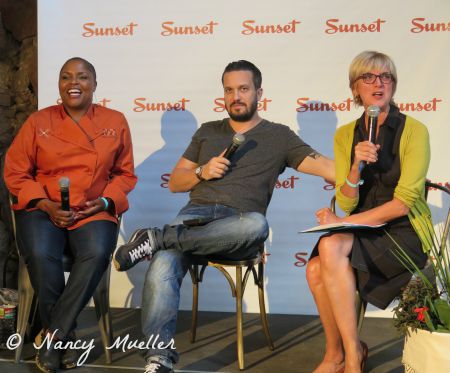 And at Chef Central, celebrity chefs Fabio Viviani and Tanya Holland provided culinary entertainment and wizardry while demonstrating how to make our own duck sausage (Viviani) and creole shrimp and grits (Holland).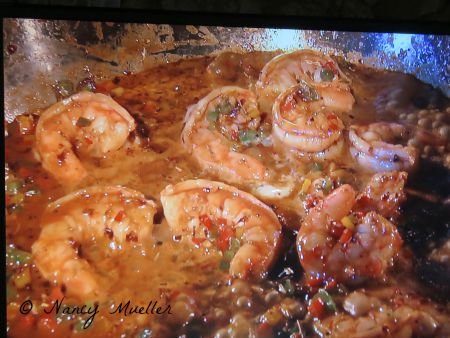 Many thanks to my host, Sunset Savor the Central Coast, for the chance to explore the wonders of San Luis Obispo County at this fun event.
Want more information on how you, too, can plan your perfect September getaway? Visit Sunset Savor the Central Coast for details.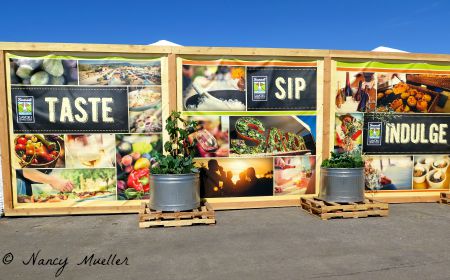 Wander on!
Nancy
Tip: Be sure to bring your appetite!
What about you wanderboomers? What are your favorite spots and events on California's Central Coast?