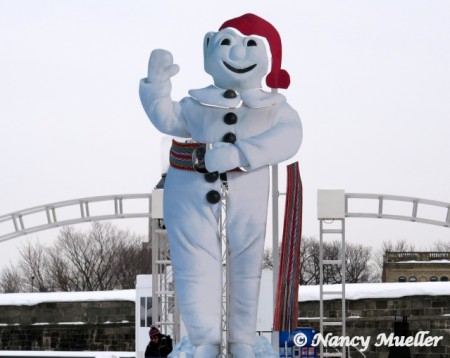 The friendly faces of Québec Winter Carnival begin and end with Bonhomme. Besides his numerous appearances around Québec City, Bonhomme's image appears everywhere about town.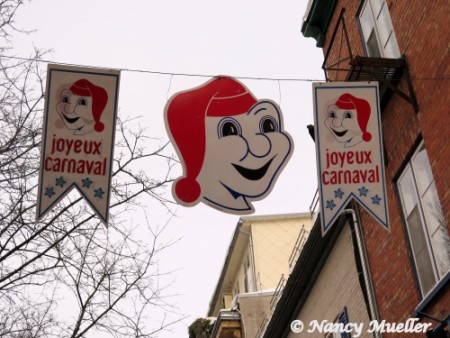 His smile and good cheer ripple through the region.
From the staff at the renown Ice Hotel (Hôtel de Glace), just 10 minutes from downtown,
to the more than 1500 Carnival volunteers,
vendors
and artisans
the Carnival spirit creates an infectious, joyful energy that spills over into the surrounding neighborhoods.
Friendly faces greet visitors at local restaurants like Aux Anciens Canadiens on Rue Saint Louis
and shops like J.A. Moisan, the oldest grocery store in North America (1871) on Rue Saint-Jean.
Even the delivery man for La Bôite à Pain boulangerie stops me on the street to offer the gift of a freshly baked loaf of bread.
It's hard to resist the Québecois hospitality.
Merci, Québec!
Wander on!
Nancy
Thanks to sponsors Québec Tourisme and Québec City Tourism for hosting.
For more fun Friday photos, be sure to check out Delicious Baby.
How do you celebrate Winter, Wanderboomers? Share with us here.