Here's why The Dalles, a mere 84 miles east of Portland, Oregon, gets my vote for an ideal vacation destination:
1) Spectacular Scenery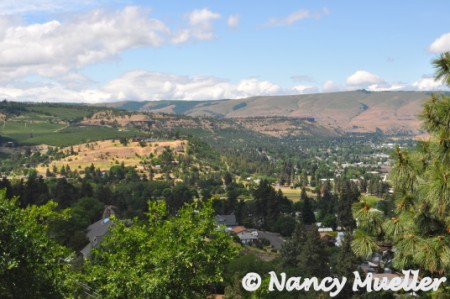 Want to explore a visually stunning byway? Meander along the magnificent Columbia River as it winds its way from Portland to The Dalles, Oregon to see what I mean.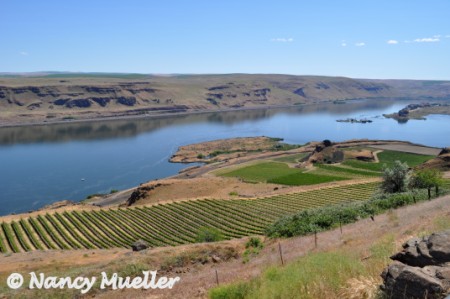 Go on a cruise or drive along the Columbia River Gorge. Take several hours or several days to experience a variety of vistas and activities.
2) Recreational Activities
What kinds of activities? The Columbia River Gorge creates a natural wind tunnel favored by windsurfers, for starters. Also, outdoor enthusiasts love the easy access to camping grounds, hiking and biking trails  in The Dalles.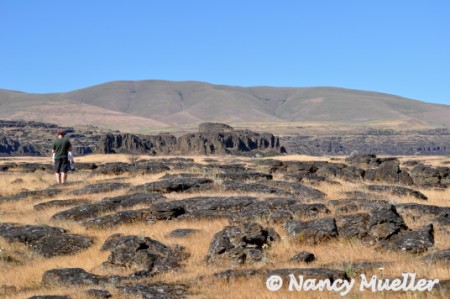 On my late May visit I enjoyed a windy wildflower walk through the Tom McCall Preserve.  A guided hike and tour of historic petroglyphs at Horse Thief Lake State Park came next. To view the petroglyphs which Native Americans consider sacred, visitors must be accompanied by a park ranger.
3) Historical Districts & Landmarks
Start at The Discovery Center and Museum for an overview of the area's historical and cultural influences. The museum's inspired award-winning design takes full advantage of its natural setting next to the Columbia River.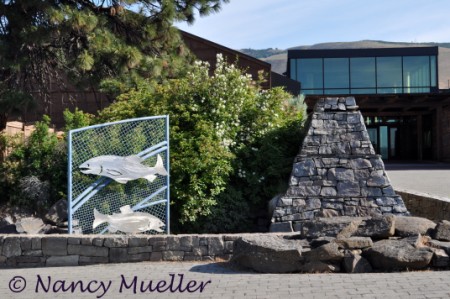 Spend several hours wandering through the exhibits, like an early 19th century town and the cargo of Lewis & Clark. View a raptor presentation and take time to stroll the museum grounds. How many of the 40 identified native plant species can you find?
4) Art Murals & Museums
The Dalles' downtown display of Murals combines art and history by illustrating stories of famous historical events. Purchase a key at The Dalles Chamber of Commerce to activate a talking box at most locations for a voice-recorded description of the events.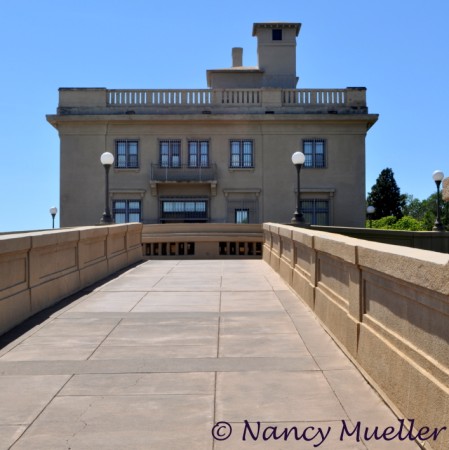 Maryhill Museum of Art stands out on a bluff overlooking the Columbia River on the Washington State side of The Dalles. Originally, railroad executive Samuel Hill intended the building as his hilltop mansion. But its remote location and heavy construction costs derailed his ambitious plans.
Today the museum features works by Auguste Rodin and Orthodox icons contributed by the Queen of Romania. The collection also includes European and American paintings and artifacts of indigenous people of North America.
When you're ready for a break from viewing the collection, head outside for lunch. Picnic under a canopy of trees on the grounds or on the café deck overlooking the Columbia River.
5) Downtown Shopping
Downtown The Dalles has a treasure in Klindt's Bookseller's, the oldest bookstore in Oregon.
First opened in 1870, today the bookstore retains original floors, cabinets and bookshelves – and maybe even the ghost of Edna Weigelt who owned and operated the store from 1927 until her death in 2003. Pay a visit to find out for yourself . . .
I also love to discover unique shops that carry a little bit of everything because you never know what you might need until you see it. Am I right? Happily, you'll find what you didn't know you needed at Cowgirl Bloomers, right next door to Klindt's Bookstore.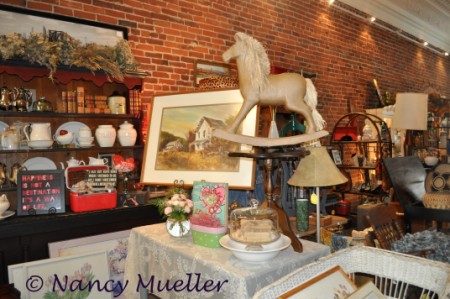 Still so much more to discover in The Dalles . . .
Summer's just a hop, skip and jump away! Where will you go to play this summer, Wanderboomers?