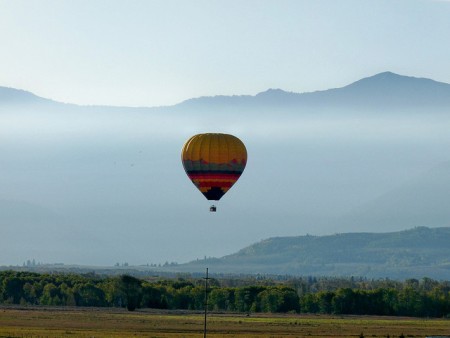 Photo courtesy of carolynconner – flickr
Have you ever wanted to ride a breeze from the basket of a hot air balloon? Drifting across desert landscapes, rising above mountains or hovering over the lavender fields of Provence?
Photo courtesy of Eric Lim Photography – flickr
No doubt my own dream of  far-flung adventures began in part with the magical scene of Phileas Fogg (played by David Niven) and Passepartout (Catinflas) wandering over the Pyrenees in their hot air balloon, then landing in Spain just in time for a thrilling evening of flamenco.  Imagine! You could start the day in familiar surroundings, and then, through the magic of travel – poof! – end up somewhere completely alien, where people speak a language you don't understand and eat foods you have never before encountered.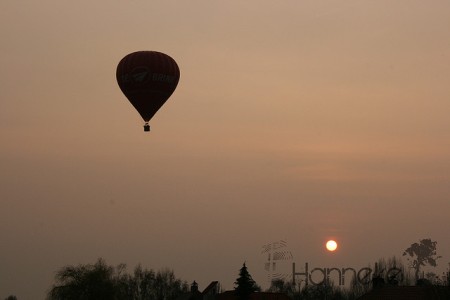 Photo courtesy of daydreamerOO – flickr
Around the World in 80 Days, Jules Verne's love letter to the world, starts off with a bet in London that the duo can circumnavigate the world by rail and steamer (and resourcefully, by hot air balloon) in 80 days.
The chase is on as the pair criss-cross the globe, traveling to such exotic realms as Suez, Bombay, Calcutta, Hong Kong, Yokahama, San Francisco and New York before making their way back to London.  But do they arrive in time to win the bet? If you haven't seen the movie, you'll just have to watch it to find out. Yes, parts of the movie will make you wince from today's perspective of valuing cultural diversity. Yet the colorful pageantry, fun adventures, and memorable musical score will having you packing your bags for your next escapade in no time.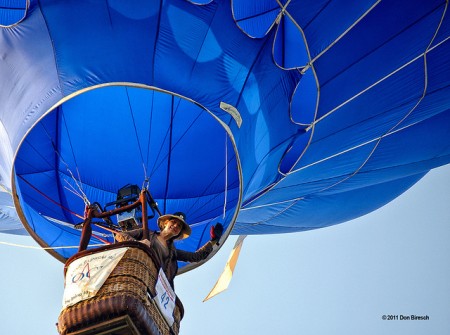 Photo courtesy of dfbphotos – flickr
Weather permitting, my own dream of sailing aloft in a hot air balloon will come true at the end of May, thanks to an invitation by the Ontario Board of Tourism as a pre-TBEX Conference event. Whee!
What about you, wanderboomers? Have you ever taken a ride in a hot air balloon? Share your adventure with us here.