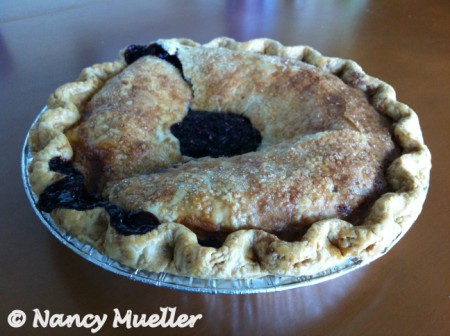 Today at my daughter's school, the math department served each student a slice of pie in math class in honor of "Pi" day, serving about 110 pies in total. That's a lot of pie!
"Pi" Day celebrates the mathematical Greek symbol ( "π") that represents the ratio of the circumference of a circle to its diameter. Because the constant rounds off to 3.14, celebrants party on March 14th around the world.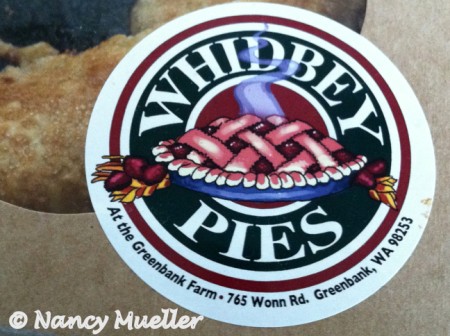 But pie aficionados don't have to wait for March 14th to roll around to appreciate a scrumptious piece of pastry with fruit filling. Just head to the Whidbey Pies & Café at Greenbank Farm on Whidbey Island to see for yourself.
Founder Jan Gunn and her culinary crew have raised the bar on pie-making with such sweet creations as the Granny Apple, Salted Caramel Apple (to die for), Peach (in summer), Strawberry-Rhubarb, and my favorite, Triple Berry, pies. Savory pot pies – chicken, turkey, beef and vegetarian – are also a big hit with café regulars.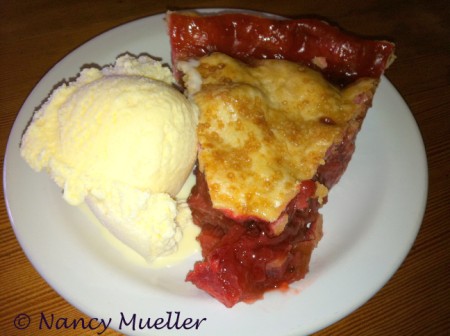 Just so you know, for you, dear readers, I did ask if Ms. Gunn might be willing to share her pie crust recipe. "Nice try," the server responded. Oh, well . . .
The good news is that Whidbey Pies are also sold at Metropolitan Markets in the Seattle area so if you can't make it to Whidbey Island to satisfy your pie craving, now you know there's an alternative location close by.
What's your favorite pie, Wanderboomers? Do you have a favorite pie crust recipe?