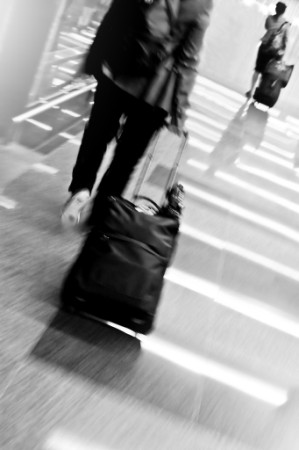 Photo courtesy of flickr – fechi fejardo
You arrive at the airport to catch an early morning flight for an important business meeting in a different city. The flight, however, is delayed, kicking your stress level up a notch. You decide to grab a bite to eat before boarding but your healthy eating options are limited. By the time you arrive at your destination, you're a little more relaxed until you discover that your luggage didn't make it.
Sound familiar to any of you boomer women business travelers?
Last Fall Carlson Wagonlit Travel published a report, "Stress Triggers for Business Travelers," based on the ranking of 33 stress factors by 6,000 business travelers around the world. The results might surprise you.
Among respondents in the CWT survey, women reported on average four points of stress more than men on the top stress factors cited. Whoa!
Let's take a look at women's top travel tensions and consider strategies that enhance serenity, health and well-being on the road.
#1 – Lost Luggage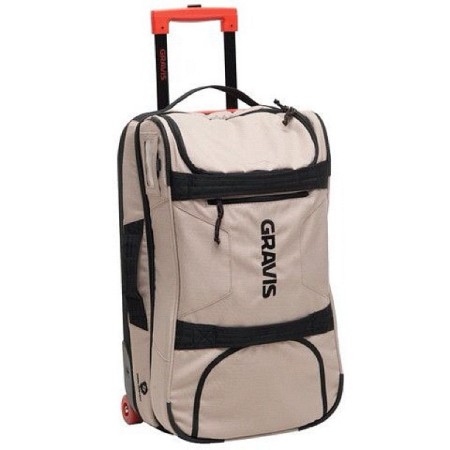 Photo courtesy of flickr – starpause kid
On a scale of 1 – 100, women gave this category a rating of 83 – the highest of all stress categories – a full six points of stress more than men.
Action Step: The easiest option to combat the stress of lost luggage is to travel only with a carry-on bag that stays with you at all times. Travel light. Wear your heaviest shoes (typically running shoes). Pack only one other pair that you can color-coordinate with your professional attire.
#2 – Poor or No Internet Connection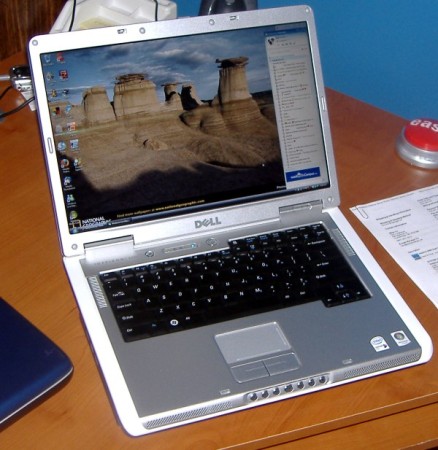 Photo courtesy of flickr – tachyondecay
Women gave this category a rating of 81, seven points of stress higher than their male counterparts.
Action Step: Prepare a back-up plan before your trip. Dropbox, for instance, is a free service that allows you to access your files from any computer. Even if you can't access the Internet from your hotel room, chances are good that the hotel business center can meet your needs.
#3 – Flying Economy on Medium/Long Haul
Interestingly enough, the business women respondents gave this category a 71, three points less than male business travelers. While the survey includes business women under age 30 to over 60 years of age, the authors came to the conclusion that the stress of traveling medium to long distances increases with age.
Action Step: If you can't convince your company to book you in business class, ask for seat preference, whether aisle or window, front or back of the airplane, wherever you feel less stressed. Bring your favorite comfort aids like an inflatable travel pillow, travel throw, noise-cancelling headphones, favorite foods, DVDs, music or reading material to help you enjoy the flight as much as possible.
#4 – Delays
In this category, women responded with a rating of 75 compared to their male counterparts' rating of 71.
Action Step: The same aids that give you comfort when flying economy on medium to long distances can help again when you have time to kill at the airport. But you can also use the unexpected delay to browse through gift stores, get in a little walking exercise, call family or friends, even have a neck and shoulder massage to reduce the tension of waiting for your next flight.
#5 – Inconvenient Departure/Arrival Times
Women respondents gave this category a rating of 71 compared to 68 for men. Whenever travel plans disrupt family time or require adjustments in one's daily routine, stress typically follows.
Action Step: Sometimes the best strategy for handling stress is simply to accept the things you can't change. You might not have control over your flight schedule but you can choose how you react to the inconvenience. Planning a fun event with family and friends for your return home gives you something to look forward to while you're away.
What causes you the most stress when you travel for business, Wanderboomers? How do you cope?