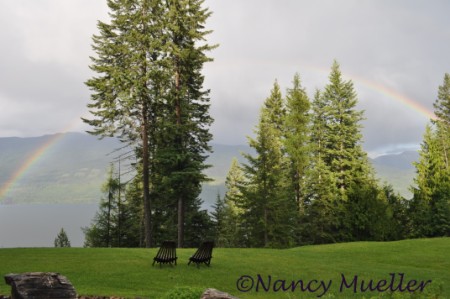 Ever since James Hilton published his best-selling novel, The Lost Horizon, in 1933, the name Shangri-La has evoked images of an earthly paradise. What Wanderboomer wouldn't love to trade the stress of daily life for a secret hideaway in a pristine, natural environment, a place where inhabitants have raised healthy living to a fine art, and live in a state of perpetual bliss?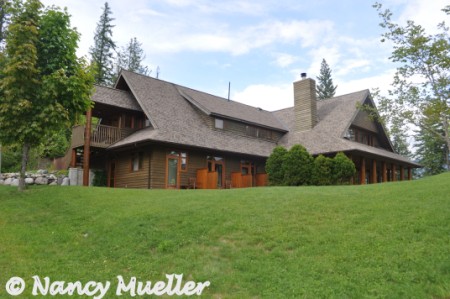 Hilton set the stage for his fictitious, mysterious valley high in the Himalayas. But after spending a week at a hiking retreat with Mountain Trek in beautiful British Columbia, I'm convinced that Shangri-La has made its way to the Pacific Northwest.
On a previous visit to the area years ago, I had hopped a flight from Vancouver, BC to the province interior. Trust me, flying into Castelgar, British Columbia is a heady experience. As your plane dips towards the West Kootenay Regional Airport, a spellbinding scene unfolds outside the cabin window. Spectacular, forest-clad mountains embrace your aircraft in one gigantic surround vision for an unforgettable sight.
For this trip, I flew from Seattle into Spokane,  where Queen City Shuttle met arriving guests for our 4-hour shuttle ride to the health and fitness hiking resort. The view of the area from the ground was no less breathtaking than the aerial vista of my memory. Our van hugged the winding mountain road as we paralleled the long arm of the Kootenay Lake, before making our way up the final ascent to the Mountain Trek lodge.
Just steps away from a natural hot springs resort, the lodge provides a welcome haven far removed from urban mania.
But could this city slicker Wanderboomer disconnect from the world long enough to discover her inner core and shed a little baggage in the process? I was about to find out . . .
What about you, Wanderboomers? How are you disconnecting from the world as you know it this summer?