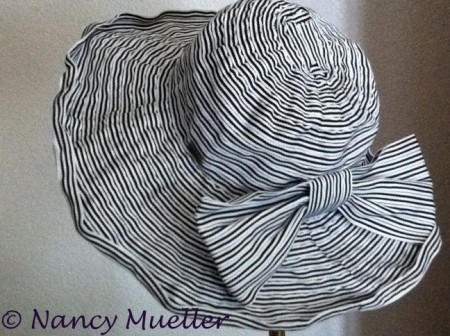 Wanderboomer gals need the perfect hat for summer getaways, don't we? You know the kind I'm talking about. One that looks fabulous no matter how many times we scrunch it up in our carry-on bags. One that shades our fair complexions on sunny days spent cruising or at the beach. One that doesn't fly off in a sudden gust of wind.
Good news, ladies: I've found it! My top pick for the perfect summer sun hat was waiting for me at Chapel Hats, a boutique on Kalakaua Avenue in Waikiki Beach. Not heading to Hawaii any time soon? No problem. Chapel Hats can be found in several locations: Edmonton and Calgary, Alberta, Roseville and Santa Clara, California,  Las Vegas, and the Mall of America in Bloomington, Minnesota.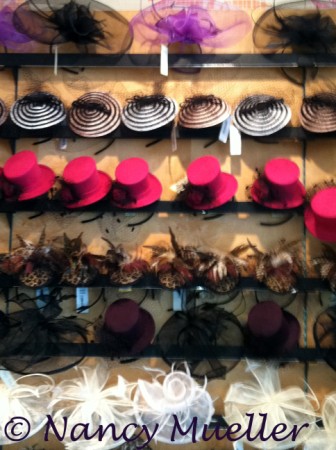 Still not in your neighborhood? Of course, there's always the on-line option, though you owe it to yourself to visit one of the site locations if you can. What a fun shop when you're looking for just the right hat for a special need or event. After all, can we Wanderboomer gals ever have too many hats?
Three features of this black-striped de Lux hat make it a stand-out: first, the wide-brim provides plenty of protection for hair and face, a definite plus; second, the brim is supported with a wire insert that keeps the hat from flopping or drooping and makes it easy to re-shape after having it crushed in your carry-on bag; third, pulling down the inside band over your head prevents it from blowing off when the wind picks up, a benefit that I failed to notice the first two days I wore the hat. Who knew?
Chapel Hats Kalakaua
2356 Kalakaua Ave
Honolulu, Hawaii
96815
808-931-4984
Have you found your perfect summer hat, Wanderboomers? Tell us where you found it.