Thanks to Starbucks, Seattle's fame as the "Coffee Capital of the USA" remains secure. But in keeping with the spirit of the PBS Masterpiece Theater hit series Downton Abbey and the London Summer Olympics, this travel gal has another Emerald City destination in mind: the Queen Mary Tea Room.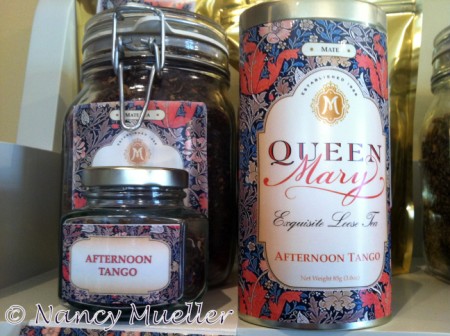 For the last several years, celebrating the end of summer with Afternoon Tea at the Queen Mary has become a mother-daughter ritual. Early on, I had visions of our having heart-to-heart conversations over tea, scones and finger sandwiches in an elegant, intimate setting.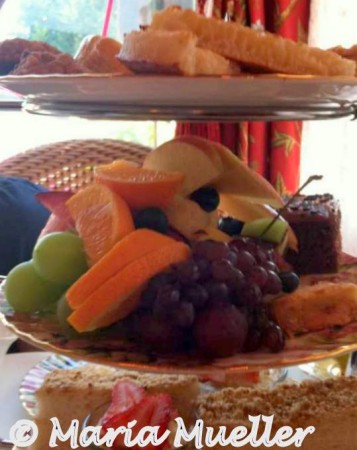 I imagined sharing tips on tea etiquette as we reflected on the past school year and her dreams for the one ahead. But that was my vision, not my daughter's, who was much more focused on the cookies and other bite-size treats served so appealingly.
Who could blame her? The Queen Mary is a favorite destination for multigenerations whatever the occasion. Little girls come to celebrate birthdays where they are invited to choose from among a selection of tiaras to wear for the event. Women friends, too, come to share special occasions or whisper confidences. Men and women come for the experience of having lunch, tea or biscuits in an elegant setting that reflects a timeless tradition of manners, ritual and civility.
And should you decide to continue the tea tradition at home, you can visit the Queen Mary Tea Emporium just down the street. What tea lover traveler wouldn't love to bring home a selection of teas with exotic names like Russian Caravan, Brazilian Sweet Orange Maté, Moroccan Blossom or Yang Xian Mao Feng to spark an endless journey of the imagination?
What about you, Wanderboomers? Do you have a favorite tearoom, teahouse or tea traditions that you've come across in your travels?