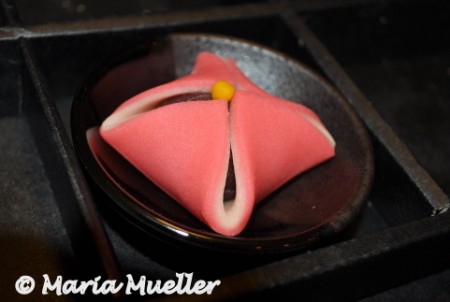 Here at WanderFood Wednesday, we're exploring the most unusual foods you've come across at home or in your travels. Fortunately for me, I've discovered two Seattle neighborhood locations that suit my need for that quintessential  "something different" –  at least for those unfamiliar with traditional Japanese sweets known as wagashi.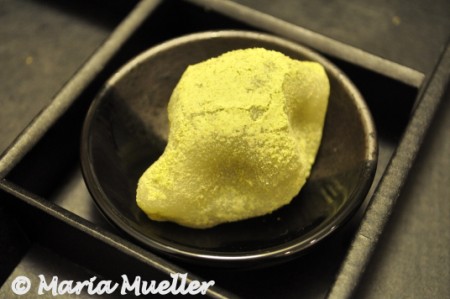 Of course, one person's "sweet" is another's "Isn't that interesting?" For U.S. Americans used to baked goods and confections made with sugar and corn syrup, wagashi requires an adaptation in taste buds. Anything but sweet by American standards, these small delicacies are made with ingredients like red and white azuki beans, kanten (a gelatin made from seaweed) and wasambonto, a type of powdery, smooth sugar unlike that used in common American recipes.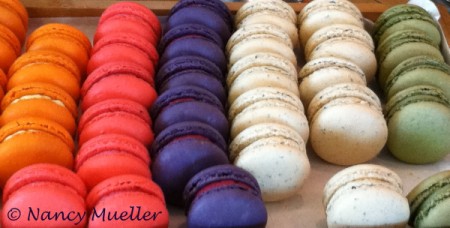 But, oh, the beauty of these confections! These bite-size delicacies provide a peek into Japanese culture, reflecting an appreciation of nature's seasonal beauty while appealing to each of the five senses. Want to try wagashi for yourself? Seattle's Tokara offers tours monthly, or you can order direct by phone at: 1 206-784-0226.
If you're in the Seattle area, you're in luck, because on weekends you can also stop by the bakery Fresh Flours to purchase a few wagashi to take home. But a word to the wise: you'd better get there early on Friday afternoons because these tiny treasures disappear fast.
Maybe your taste runs more to traditional pastries, but you still want to expand your comfort zone. In that case, I recommend the Japanese fusion treats found at Fresh Flours. You'll still be able to compare Japanese flavors to American sweets, but without the textural differences so much.
What about you, Wanderboomers? What unusual foods have you come across in your neighborhood or in your travels?