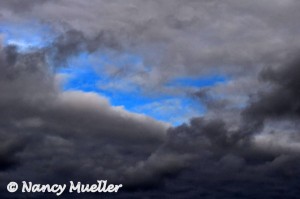 Today we visit both the youngest (Fernandina) and the biggest (Isabela) Islands in the Galapagos Archipelago. But first we have to get there . . .
With a 12 – 13 hour cruise ahead of us on somewhat choppy waters, the thought of motion sickness skips across my mind. It shouldn't be a problem, I reason. After all, before leaving on my small-ship cruise, I had the foresight to check in with my travel doc who recommended wearing a Transderm Scopolamine patch as a preventative measure.
I've worn one throughout our cruise ever since our first night aboard the MV Evolution when our crew welcomed us with a Grasshopper cocktail toast, followed by dinner with a first course of pea soup. Something about the green theme made me decide to wear the patch – just in case. Why flirt with the outside possibility of seasickness?
Besides, imagine how different our world would be today had Charles Darwin given in to his dread of motion sickness. If he could handle his trip on the small-ship H.M.S. Beagle, I can cope with my apprehension.  At least I have the patch and dramamine.
As I head into the dining room for dinner, I feel fine but my intuition is on high alert. One look at the set tables is enough for me to decide that I'm not that hungry. Instead, I decide to call it an early night.
For the next several hours, I'm one with our ship as it rocks back and forth, back and forth. I feel my body pulling the boat back to center with each rising crest. It seems the confluence of warm and cold ocean currents that contribute to the diverse marine life in the Galapagos, can also play havoc with sensitive stomachs. While mine feels at risk throughout the night, the good news is that's as bad as it gets. The patch does the trick. Crisis averted.
In the morning when I make my apologies for missing out on dinner, I'm greeted with knowing nods and smiles. Not to worry. As it turns out, only a handful of passengers had shown up for our gourmet meal. Ah. . . When I express my regret that our chef had worked hard to prepare dinner for so few of us, the response I got was:  "He's used to it."
Have you had any close encounters with motion sickness at sea, Wanderboomers? Share your story here ~