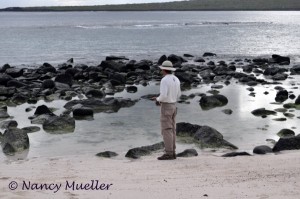 "Nature touches the heart. We must be responsible." – Naturalist guide, Alex Cox
In the end, it's the sounds of the Galapagos that settle the deepest – the click-clack, rat-a-tat-tatting beaks of the waved albatross,
the high-pitched whistle of  blue-footed boobies,
Each engaged in their own elaborate courtship rituals . . .
The whoosh of a giant tortoise's exhale as it lumbers forward,
sea lions barking . . .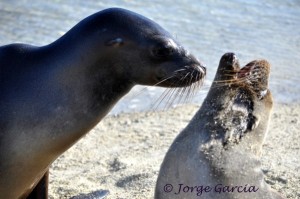 When they're not sleeping . . .
The sounds of nature in the Galapogos . . .
What sounds do you carry with you from your travels, WanderBoomers?