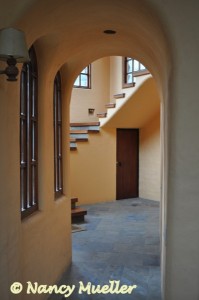 Everywhere I look at Termas Papallacta I find an invitation to explore, discover, dream . . . The spiral staircase leads where, I wonder. And this one?
What about this tunnelled walkway?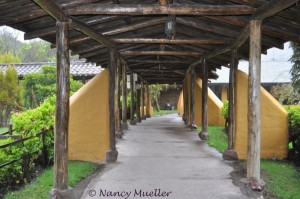 Or here?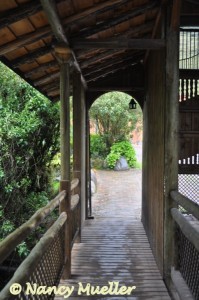 Where will this take me?
Each whispers its own words of Welcome. Come in. Relax. Even when the doors or gates are closed . . .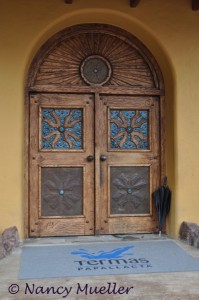 Even here,
how can you not want to see what lies on the other side? Perhaps this is the second test of our resolve to enter here, to be worthy of the delight that lies on the other side:
Do you dare to open the unopened door, Wanderboomers?
(In case you missed the first challenge, take one giant step back and revisit the first post of my visit to this beautiful health spa and resort.)