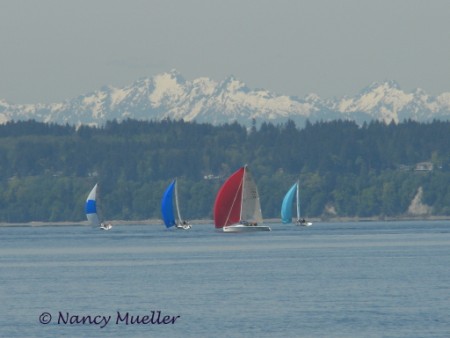 It's true that the sun has been in hiding here in the Pacific Northwest. In fact, it's been a no-show for a record number of days this year – which makes it all the more spectacular when it does make an appearance.
Last week we had one of those days in Seattle – a day that reminded us why we live here, why we put up with the rain, the drizzle, the seemingly endless earth-ashen skies.
Oh, yes, we were ready. Local weather forecasters had predicted  "sun breaks" and "sun alerts" ahead. "Time to get out the sunglasses!" Not quite like the forecast for "hot & steamy" or "hot & sultry" that  I read in a Nashville newspaper during a summer visit. You will never see those words together in a Seattle report unless it's a review for a racy movie.
Frankly, though, with all due respect to our weather guys and gals, we Seattlites have had our hearts broken too many times over false promises of sunny days on the horizon. It's like having hope on a rope that gets yanked away from us at the last minute. Ha – Gotcha!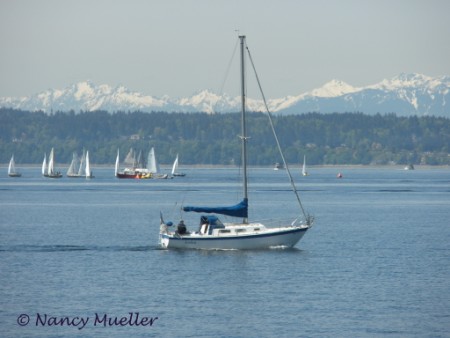 On this day, however, Seattle had a pitch-perfect day. I was lucky enough to be outside along with everyone else to soak up as much of the sun as possible and to snap a few of these photos.
Even the turtles were out sunning themselves on a log in a nearby pond, alongside the ducks sleeping in the marshes. On a day like this in Seattle, you don't want to waste a moment of it inside if you can help it.