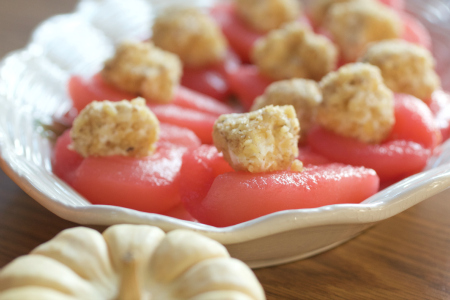 This week it seems like I have been knee deep in boxes of clothes, dishes, mugs, and pots and pans. I have been cleaning, organizing, donating, and tossing. I cannot tell you how good it feels to get rid of something you no longer need. Just the act of donating old clothes makes you feel less weighed down and infinitely free. You never realize how much stuff you own until it's time to move. Yes, that's right…I am packing everything that can fit into my car and making the leap to move to Denver. Chicago, you will always be in my heart, but it is desperately time for a change.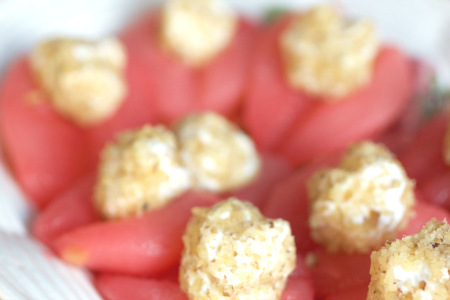 I have been cooking, baking, and spending time with family in order to de-stress from the week. I made this rosy pear "salad" a couple days ago and was obsessed with the way it turned out. It's one of those recipes that has been passed down from generations upon generations and is still amazing. I think it's called a salad because the original recipe calls to put a lettuce leaf under the pear. I skipped that and just made the pears. It is super easy to make and would be a great appetizer for any fall occasion. Enjoy!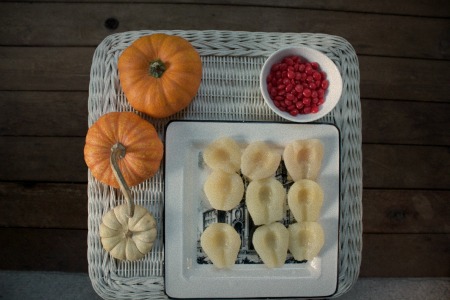 Ingredients
2 cans of pear halves
1/2 cup of red hots candy
6 T of cream cheese
2 T of mayonnaise
1/2 cup finely chopped walnuts
Directions
1. Drain pear syrup from can into a small saucepan. Add red hots and bring to a boil. Once boiling, lower to a simmer for 15 minutes or until candy is melted.
2. Pour pear syrup into a glass baking dish and add pear halves. Let pears soak in syrup until they turn a rosy pink. I would occasionally check on them and baste several times until they were thoroughly covered. If they still need help turning pink, you can flip the pears over and let the other side soak. I let them sit for about an hour before I took them out. You don't want to let them sit for too long, otherwise they will get soggy. Refrigerate until serving time.
3. Meanwhile, chop the walnuts using a food processor and spread them out on a sheet of wax paper. Mix the cream cheese and mayonnaise together. Drop a spoonful of the cream cheese mix onto the walnuts and roll until it forms a ball. Set it aside on a plate. Repeat until you have about 12 balls. Cover with plastic wrap and refrigerate until firm (about a half hour).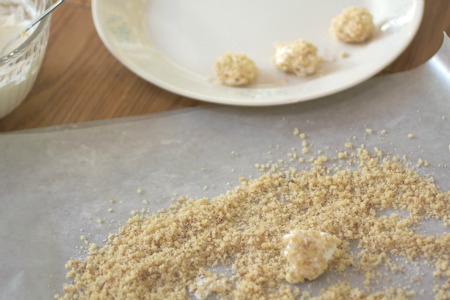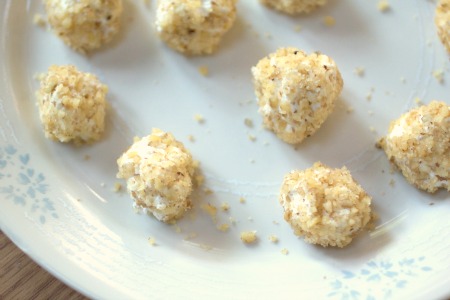 4. When you are ready to serve, place the cream cheese balls in the center of each pear and enjoy!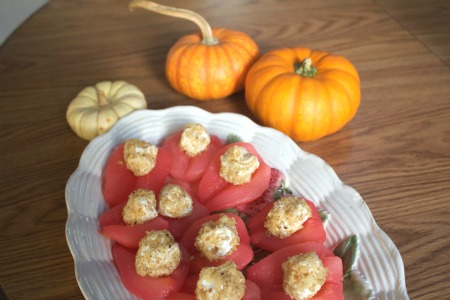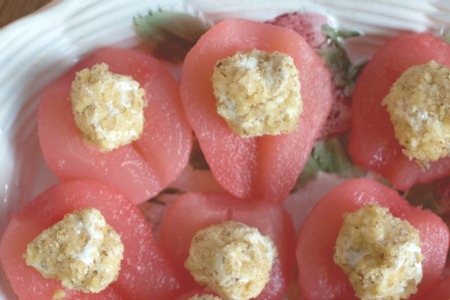 If you make this let me know how it turns out! The next time I talk to you, I will probably be settling in my new apartment in Denver. I'm excited to see what adventures are headed my way!