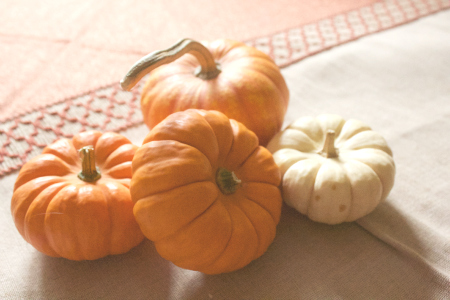 The leaves are changing, the air is crisp and smells of bonfires, pumpkins are in season, flannels are out….If you couldn't tell, I could NOT be happier that it's fall. Fall is by far the superior of the seasons and I am so excited to start my fall cooking. With each new season, I try to come up with recipes to incorporate locally grown foods. I am so excited to try new recipes for these 5 fall favorites:
5. Cranberries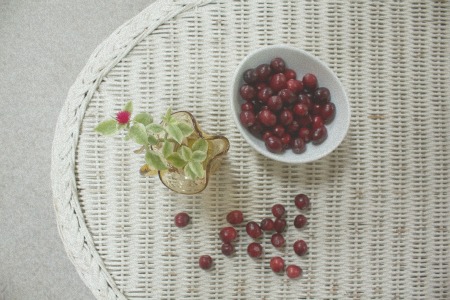 Cranberries are a popular Thanksgiving and Christmas fruit, probably because of their use by Native Americans for food and medicine. When I was little, I would always drink a cup of cranberry juice when I had a UTI and it would get rid of it within a couple of days. Not only are cranberries loaded with antioxidants and considered a "superfood", they are quite delicious too. I'm excited to try them in smoothies, sauces, and cake this fall!
4. Acorn squash
Winter squash has a slightly sweeter flavor than summer squash and is absolutely delicious when cooked with brown sugar and butter. My mouth is watering just thinking about it. Acorn squash is good for boosting the immune system and aiding with digestion. It has high levels of Vitamin A and has been linked to helping reduce stress on the eyes and improving eye vision.
3. Pears
This delicious fruit is highly packed with fiber, which can help protect your heart and fight disease. It is also a good detox fruit as the fiber can bind to and remove cancer-causing chemicals in the colon. I can't wait to try them sautéed, baked, grilled, in salads, pies, and sauces!
2. Dates
Dates are an awesome binding agent to use in pies, cakes, and crusts for a healthier version. I also love putting them in smoothies, or just eating them with a bit of almond butter for a healthy snack. They are an excellent source of natural sugars, so I often use them as a replacement for artificial or processed sugar. They are a natural energy booster and loaded with vitamins and minerals.
1. Pumpkin
Last, but not least, pumpkin is my all time favorite fall food. I'm sure if you are anything like me, you also have an obsession with pumpkin spice lattes. Sometimes companies will go a little over the top with the pumpkin craze, putting them in anything and everything. Here's a secret though…I am perfectly okay with that. Not only is pumpkin amazingly delicious, if you cook with it the right way, it is healthy for you! Pumpkins have over 200% of your daily intake of vitamin A, resulting in sharp eyesight. They contain Vitamin C, potassium, and fiber, which can help to boost your immune system and keep you energized. I love trying new ways to cook with pumpkin. My favorites are adding it in pancakes, waffles, pasta, smoothies, coffee, ice cream, and simply just cooking the seeds. The options are endless!
Source: Organic Facts
Stay tuned for some fall recipes!
What are your favorite fall foods? Which foods are you excited to cook with for fall? Let me know in the comments!