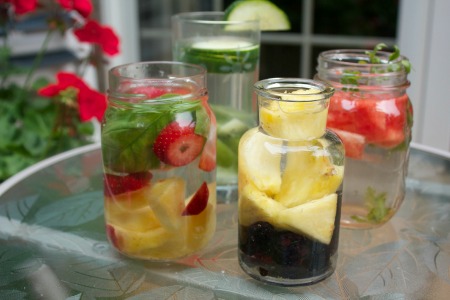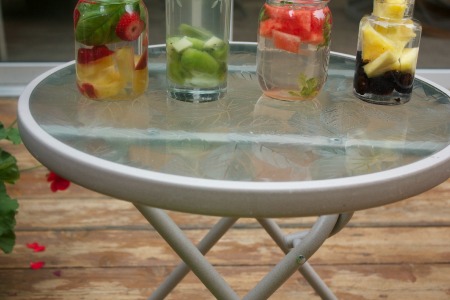 It's hard to believe July is already here. June, where did you go?! It's that time of year for the beach, fireworks, and barbeques. This time of year I am always craving something that is refreshing and is sure to cool me off on those hot summer days. For the Fourth of July weekend, I decided to try different infused waters. These are great to make if it's hard to get yourself to drink water or you don't drink as much water as you should (…guilty). It gives water the added flavor of fruit juice, but without the extra sugar and added ingredients. Cut up your fruit and add it to a glass or pitcher of water. Let it sit for a few hours or overnight. The fun part is mixing fruit to make different combinations. The possibilities are endless! Try these out for a sure way to stay hydrated through your busy weekends!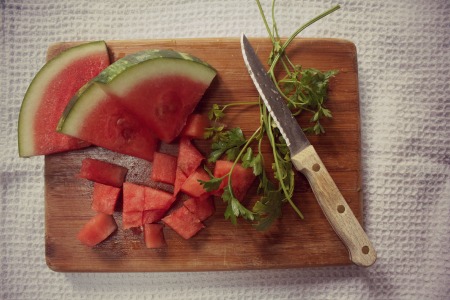 Watermelon & Cilantro
This combination is very light and refreshing. The cilantro is the first flavor you can taste, while the watermelon adds a hint of sweetness. For a stronger flavor, tear the cilantro leaves in half.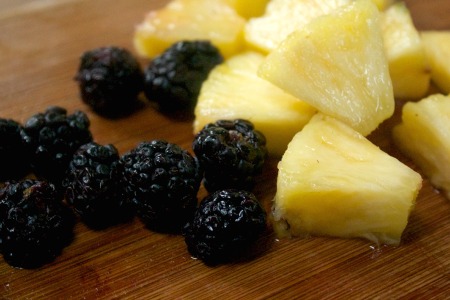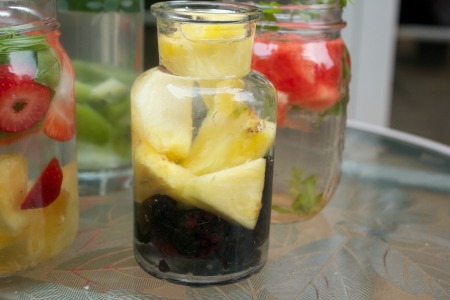 Blackberries & Pineapple
This combo is amazing! It's the strongest out of all the ones I tried, but it is definitely worth trying. It almost tastes like fruit juice. Plus the blackberries and pineapple look beautiful together.
Cucumber & Kiwi
I absolutely love kiwi and adding it to water is no exception. If you want a stronger flavor, add more kiwi and less cucumber.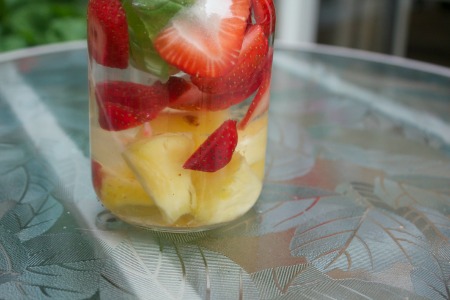 Strawberries, Pineapple, & Basil
This was seriously my favorite. The basil stood out the most to me, but was toned down by the sweetness of the fruit. I will be making this all the time this summer.
I would definitely recommend giving flavored water a try! It's delicious and there are no artificial ingredients. It's a much a healthier way to stay refreshed this summer.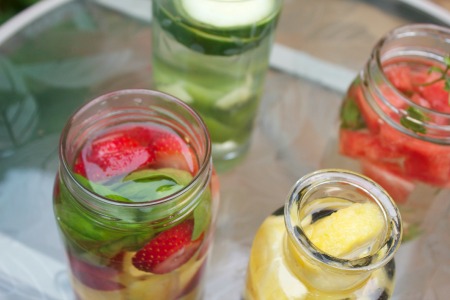 Happy 4th of July weekend! What are you doing for the fourth?