Still not sure what to get for that person in your life that has everything? The holidays are fast-approaching, but fear not. After several hours on an international flight with nothing but a few bags of peanuts and SkyMall's holiday edition to occupy my time, I have compiled a list of the items least likely to be purchased by anyone this year, guaranteeing that these gifts never lose their originality.
Pierogi ornament – $9.95. Described as "the perfect gift for the Pierogi lover," and who doesn't love pierogis after all, this Christmas ornament is an ideal present for the Polish Christmas tree enthusiast/chef. SkyMall is positive that this "tastefully decorated ornament is sure to become a family heirloom." I don't doubt it.
Tortilla baby blanket – $47.95. At long lost, the tortilla baby swaddle blanket has made its tasty appearance. Your baby has never looked more delicious than when its wrapped up like a burrito in a blanket that it makes it look – well, like a burrito. SkyMall has finally discovered the only thing cuter than dressing up babies like baby animals – dressing them up like Mexican food.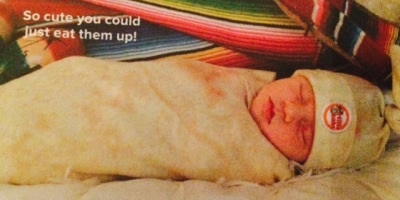 57-in-1 Dragon – $69.99. I'm not completely sure what this dragon does, but anything that can be transformed in to 57 other things is worth any price in my book, even if one of those other things is allegedly a sea monster, which I'm pretty sure is just an underwater dragon. The fact that it lights up just sweetens the deal.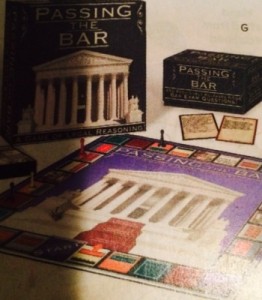 Passing the Bar board game – $69.99. "A great gift for law students, both throughout law school and to help prepare them for the Bar Examination," Skymall eagerly declares. If there's one thing I've heard my law school friends say over and over again, its that there just aren't enough board games to fill the empty hours leading up to the bar exam. The game includes cards featuring legal questions modeled after the bar, as well as cards featuring quotes from "notorious and gripping courtroom dramas," for those law students concerned about the "Pop Culture" section of the exam. Want actual questions from previous exams? For a mere additional $59.99, those too can be yours. SkyMall knows that you can't put a price on success.
Serenity cat and dog pods – $1,000. The perfect gift for the pet lover, or actual pet, in your life, "float away on a cloud-like bed into a blissful state with calming color changing light, relaxing music, and soothing vibration." This SkyMall Exclusive offer comes with LED lights and a wireless sound system, all controlled by a smartphone or tablet app. One thousand dollars seems a bargain to offer your pet that kind of comfort; dog-proof tablet not included.
Boy with basin and pump – $199.00. This is no ordinary fountain. No garden is complete without an anatomically correct statue of a boy peeing into a faux stone fountain with actual water in all the important places. What could be classier than what SkyMall calls "timeless art?" If anyone is qualified to evaluate sculptures, it's an in-flight magazine that also includes a life-sized statue of the Easter Island heads.
Darth Vader Toaster – $44.95. Star Wars fans are so difficult to shop for, with so little Star Wars paraphernalia on the market these days. This toaster, shaped like Darth Vader's helmet, burns the Star Wars logo in to each piece of toast using light saber technology.