It's perhaps my favorite time of year, when the concept of travel with a purpose comes full circle. Time to kick off the 2012 Passports with Purpose fundraiser!
Passports with Purpose is an annual fundraiser that gives travel bloggers the opportunity to come together and use a united voice to gain support and awareness for an important international cause.
Now entering it's fifth year, this grassroots fundraiser is the brainchild of some of the hardest working ladies in the blogosphere and has generated some inspirational results and staggering momentum with each passing year. For those of us in the travel blogging community, it is truly an honor to have such an organized and thoughtful way to give back and make an impact each year.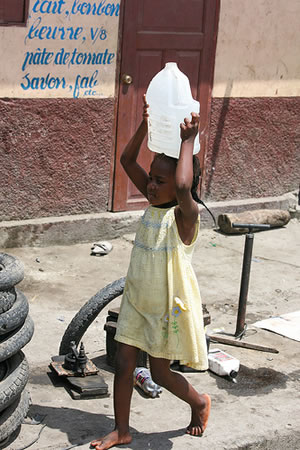 This year's PWP is a no-brainer. Water. One of the simplest, yet befuddlingly complex, issues of our time.
This year, PWP is supporting Water.org by raising a targeted $100,00 to build two water wells in rural Haiti. As simple as it is, there is an alarming number of people around the world without easy access to clean drinking water. How alarming? Try 780 million people, as reported on the Water.org website. In Haiti, it's a whopping 50% of the population. Healthy drinking water is a basic human right, and one that I'm sure you'd like to join me in supporting.
The 2012 Passports with Purpose fundraiser begins today and YOU can be a part of this year's success story. And, you can win some really cool travel prizes in the process!
Here's how it works:
Bloggers like me procure an awesome prize that one lucky donor will win. A master list of all the prizes can be found here on the Passports with Purpose website.
After browsing the prize list, make a tax deductible donation to Water.org on the PWP site. For every $10 you donate up through December 11th, you get one entry to win the prize of your choice. Pick your prizes and please help spread the word! Everyone involved with PWP will be chatting it up on Twitter, Facebook and on our blogs. The PWP peeps will be notifying each prize winner on December 18th – great timing to score some killer holiday gifts.
So what's my PWP prize this year? Drumroll please…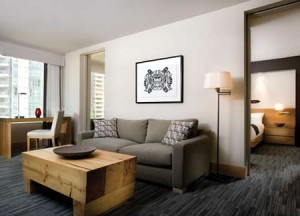 You could win a 2-night stay at The Listel Hotel in Vancouver, B.C. and dinner for two at the brand-spanking new forage restaurant!
I had the pleasure of staying at The Listel Vancouver this year and totally fell in love with this unique boutique hotel. Known as Vancouver's "most art-full hotel", rooms eschew typical cookie-cutter hotel art for original pieces, and rotating art installations throughout the property create a fully artistic experience. In addition, The Listel Hotel is a leader in sustainability and green tourism practices – with its zero waste policy, its solar panels and state of the art heat capture program, and much more.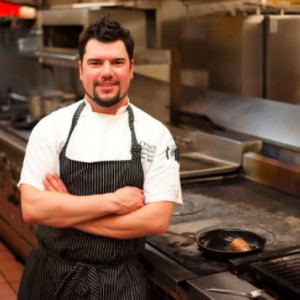 The Listel's newly-opened on-site restaurant, forage, is bringing the emphasis on sustainability to the dinner table as well. Chef Chris Whittaker is a locavore rock star, growing/gathering/catching his own food and working with local food producers and artisans to serve up a sustainable seasonal bounty. And naturally, you'll find things like energy and water conservation, composting and local/responsible purchasing policies are at the backbone of the restaurant's operations.
In case you aren't already aware, Vancouver, B.C. is one of the most fascinating, beautiful and cultural cities on the continent. Staying at The Listel puts you right in the heart of it all – art galleries, shopping, gorgeous green spaces, theater, world-class dining (when you're not at forage), museums – all outside your doorstep. This prize is for two people – so you can share a cozy weekend getaway with your sweetheart like I did, or plan a fun weekend with your best friend/art lover/culture junkie. Experiences make the best gifts, and the added satisfaction of donating to a great cause makes it even better.
The full prize details, rules and restrictions are as follows: Prize is two nights accommodation at the The Listel and a $75 gift certificate at forage restaurant (more than enough for dinner!). Available December 15, 2012 –
December 30, 2013 (excluding December 31 and June 1 to September 30), based on availability at time of booking.
A BIG thanks goes to The Listel Hotel for providing this awesome prize and supporting Passports with Purpose. I'm so proud to be partnered with The Listel and happy to be able to further brag about their commitment to sustainability, culture and community – these guys are the real deal, and they walk their talk.
Thanks also to this year's sponsors:
Photo credit:
Girl carrying water in Haiti by Alex E. Proimos