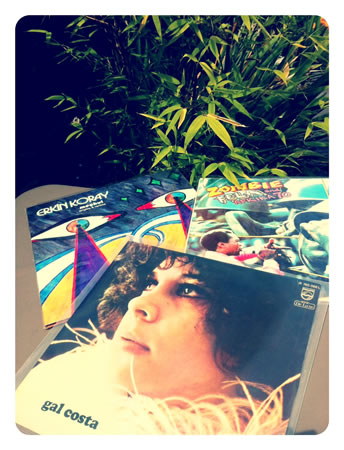 Ahh, the sounds of summer. For me, it's a time to dial up the world music and set to dreaming. I've compiled a batch of sunny, inspirational global tunes that's on heavy rotation at my house, and I'm happy to share this instant round-the-world musical trip with you, my fellow music and culture lovers.
Suitable for the car stereo, Ipod on an international flight, or just grilling in the backyard. Song titles link to Amazon if you'd like to listen to samples or snag any of these great MP3s.
Novalima – Coba Guarango
This Peruvian musicians collective blends Afro-Peruvian roots music with the modern influences of electronica, reggae, salsa and more to create an original, and truly global, sound. I'm SO excited to see them live in Seattle this Wednesday, July 11th! (Info for that concert is here, and full disclosure: the non-profit travel org I work with is one of the show's sponsors.)
Amadou & Mariam – Coulibaly
Amadou Bagayoko and Mariam Doumbia met at Mali's Institute for the Young Blind, where a shared love of music brought them together. World music star Manu Chao is credited for helping 'discover' this talented blind duo and bring them to the world's attention.

Fela Kuti – Zombie
Nigeria's celebrated (and mourned) Fela Kuti is considered by many to be the father of Afrobeat music. Also an outspoken political activist, this 1977 track is a scathing judgment on the Nigerian military set to a trance-like groove.
Dengue Fever – One Thousand Tears of a Tarantula
Cambodian psychedelic music is alive and well, thanks to this awesome L.A.-based band with a Khmer-singing frontwoman. Their retro sound has revamped Cambodian 60's pop, a once-lively genre that had fallen into the shadows of the country's dark past.
Erkin Koray – Meçhul (Unknown)
My partner Tom dug up this groovy find, said to be the first person ever to play rock music in Turkey. This pioneer was one of the first Turkish musicians to pick up an electric guitar, and is even said to have suffered attacks just for sporting long hair.

Gal Costa – Nao Identificado
The Portuguese language seems to have been created for summertime, and Brazil's Gal Costa sings in the mother tongue, dripping with honey and glittering sunshine. She is known to this day as an integral part of the boss nova and Tropicalia scenes out of Brazil along with friends Gilberto Gil and Caetano Veloso.
Idan Raichel – Mi'Ma'amakim (Out Of The Depths)
Idan Raichel is an Israeli-born artist with a hauntingly beautiful voice. His Idan Raichel Project brought together a staggering number of world musicians – 70! – to create an innovative amalgam of different styles of music.

Karsh Kale – Instinct
Tabla master and electronica guru Karsh Kale takes traditional Indian rhythms and sets them ablaze with modern technology. His beats can be heard into the night on beaches from Ibiza to Goa, and his rhythms lend themselves beautifully as the soundtrack to a landscape panning by a passenger window.

Jai Uttal and the Pagan Love Orchestra – Guru Bramha
Jai Uttal is actually an American-born musician, but he has India in his blood. His voice, especially on this soothing track, sounds like a cool flowing river on a hot day.
Do you have any additions for the Summer World Music Playlist? Leave them in the comments!