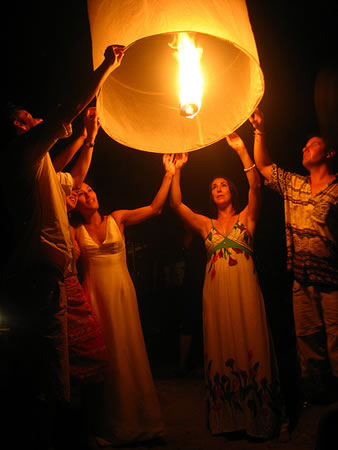 Whether the locals are dressing up or partying down, visiting during a major festival or event can really enhance your travel experience. While there are thousands of fetes around the world to catch each year, I've made the following picks for the occasions I'd personally like to teleport to each month in 2012. (For a thorough guide to all the celebratory possibilities, check out World Party: The Rough Guide to the World's Best Festivals
.)
JANUARY
Festival au Desert – Essakane, Mali
Billed as "the most remote festival in the world", this amazing celebration of the Tuareg culture features the sublime tunes of Malian and other world music performers out in the middle of the Saharan Desert. Festival-goers caravan out of Timbuktu and most camp in traditional Tuareg nomadic tents for three (surely unforgettable) days.
FEBRUARY
Carnival – Venice, Italy
This lavish spectacle emerged in the heady days of  the Middle Ages during Venice's peak as a center of world commerce, but it faded away as the canal-filled city's power faded over the centuries, eventually being banned entirely by Mussolini. But today, Carnival is back and bling-ier than ever, creating a total dreamscape out of this enchanting water city.
MARCH
Holi – India
A true riot of color! Hindus throughout the country amass in the streets and throw colored powder and water at each other, in a crazy joyful frenetic welcome to spring.
APRIL
Paro Tsechu – Paro, Bhutan
This is one of the biggest festivals in the Land of the Thunder Dragon, a place where Gross National Happiness stands as the guiding principle. Performers in elaborate costumes and traditional masks carry out ceremonial Buddhist dances that are considered an honor to be able to witness. You can also observe the unfurling of the world's largest religious Thangka scroll, the Paro Thongdrel.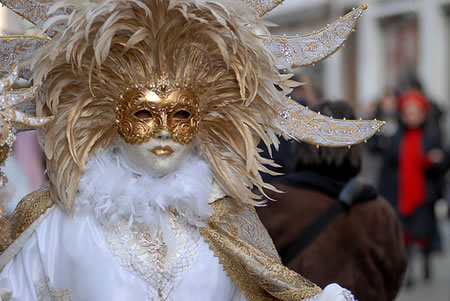 MAY
Dragon Boat Races – Hong Kong
These traditional races actually commemorate the death of a historical Chinese hero called Qu Yuan who drowned himself in the Mi Lo River as an act of protest against corruption. Watching these spectacularly carved and painted dragon boats race is both a spirited and colorful experience.
JUNE
Inti Raymi – Cusco, Peru
The Inca "Festival of the Sun" fills Cusco's historic streets and ancient ruins with thousands of revelers who connect with the ancient, mystical culture through processions, reenactments and dances. Traditional animal sacrifices may be observed by the less-squeamish, too.
JULY
Olympic Games – London, England
Londoners will wear a particular pride of place when the Olympics' opening ceremonies take place on July 27th, as they'll become the first city to host the modern Olympic Games three times. New facilities, including this 377-foot-high observation tower, are sprouting up all over the city to host the expected throng of one million spectators.
AUGUST
Burning Man – Black Rock City, Nevada
More of a spontaneous city than a festival, each year as many as 50,000 people sojourn to Nevada's Black Rock Desert for a week "dedicated to community, art, self-expression and self-reliance." Check out the Ten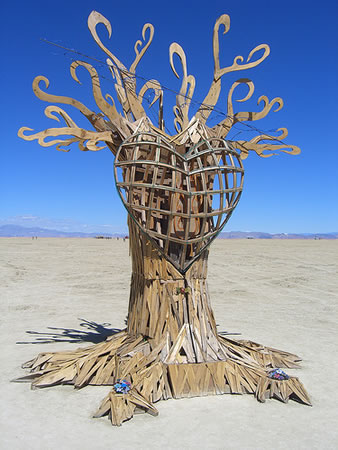 Principles of Burning Man to start to get an idea of what this is all about.
SEPTEMBER
Oktoberfest – Bavaria, Germany
Actually kicking off in late September, Oktoberfest brings beer and culture lovers together in Munich's great beer halls to quaff brews and dine on German specialties like pretzels, sausages and sauerkraut. Lederhosen and dirndl are optional, but highly encouraged.
OCTOBER
Cirio de Nazare – Belem, Brazil
Second only to Rio's Carnival in size for Brazilian festivals, this fascinating celebration takes place near the mouth of the Amazon in the northeast coastal city of Belem. The sacred and secular worlds collide as locals dress provocatively and dance and drink with wild abandon in honor of Belem's Virgin Mary icon. It's a solid two weeks of partying and, the story goes, the more you imbibe the more honor you show!
NOVEMBER
Loi Krathong – Thailand
Thailand's own festival of lights is truly magical to witness. Thais light candles and set them adrift on decorative floats along the waterways, as well as sending thousands of paper lanterns sailing into the night sky. The flames of these million candles carry away the wishes of those who send them off.
DECEMBER
Mayan Culture Celebrations – Mexico
With the much-anticipated end of the Mayan calendar on December 21, 2012, Mexico expects to draw a horde of visitors to the Mayan regions of Chiapas, Yucatan, Quintana Roo, Tabasco and Campeche. Ancient rituals and dances will take place alongside celebrations of modern-day Mayan culture while some wait for "the end of the world as we know it"!
Venice Carnival photo by US Army Africa
Burning Man sculpture by Tanais Fox
Loy Krathong lantern photo by adactio